Swiss Natural Glucosamine & Chondroitin Sulfate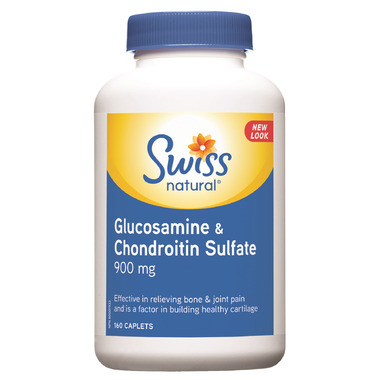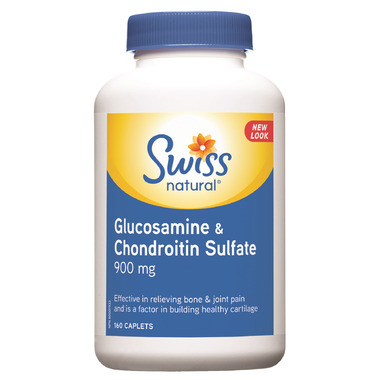 Swiss Natural Glucosamine & Chondroitin Sulfate
Aging, wear and tear and inadequate nutrition all contribute to the breakdown of cartilage and loss of joint mobility. Help build healthy cartilage and relieve your joint pain with glucosamine & chondroitin.
Glucosamine acts to stimulate synthesis of cartilage in the joints and reduces degradation; relieves pain and inflammation around joints.
Chondroitin sulfate works with collagen to keep tendons, ligaments, arteries, skin and other tissues strong and resilient.
Recommended Dose:
Adults: Take 1 caplet 3 times daily with food or as directed by healthcare practitioner. Use for a minimum of 4 weeks to see beneficial effects.

Ingredients: Per Caplet:
Glucosamine Sulfate (Shellfish exoskeleton) 500mg
Chondroitin Sulfate (Bovine trachea) 400mg
Non-Medicinal Ingredients:
hydroxy propyl methyl cellulose, magnesium stearate, microcrystalline cellulose

No artificial flavours, colours or sweeteners. No preservatives, dairy, corn, soy, gluten, wheat or yeast.