Swiss Natural HRT Multi-Symptom with EstroG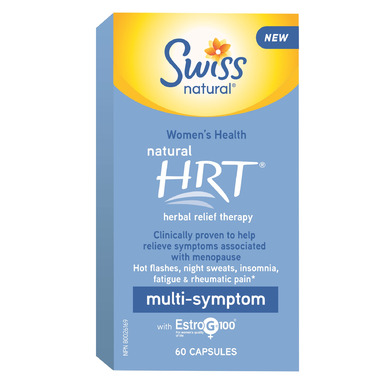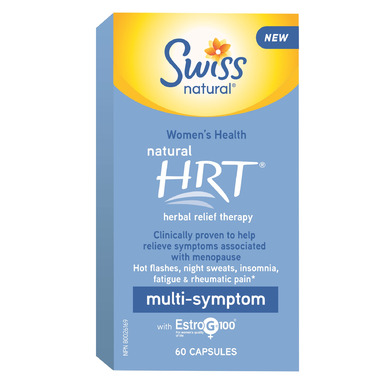 Swiss Natural HRT Multi-Symptom with EstroG
Swiss Natural HRT Multi-Symptom with EstroG is clinically proven to help relieve symptoms associated with menopause.

Helps to relieve the symptoms associated with menopause such as hot flushes, night sweats, paresthesia, insomnia, nervousness, melancholia, vertigo, fatigue, rheumatic pain and vaginal dryness.

Directions: Adult Women: Take 1 capsule 2 times per day.

Medicinal Ingredients: Giant angelica (5:1 root extract)(Angelica gigas) 90 mg, Sok-dan (5:1 root extract)(Phlomis umbrosa) 83.5 mg, Wilford's cynanchum (5:1 root extract)(Cynanchum wilfordii) 83.5 mg.

Non-medicinal ingredients: microcrystalline cellulose, magensium stearate, silicon dioxide, gelatin. No artifcial flavours, colours or sweeteners.

No preservatives, dairy, wheat, corn, soy or yeast.