Swiss Natural Lactobacillus Acidophilus & Bifidus
2 Billion Active Cells
60 Vegetable Capsules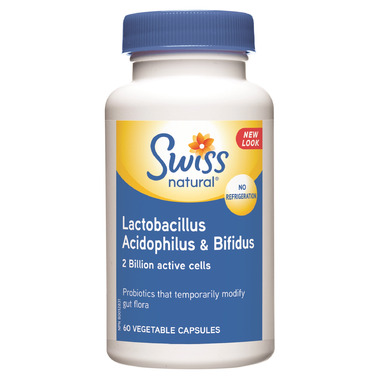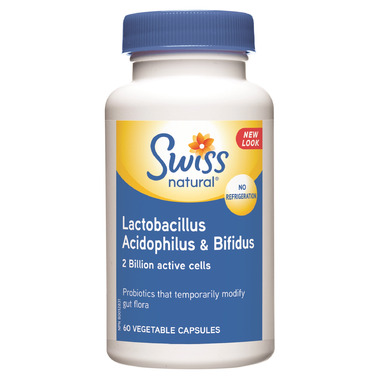 Swiss Natural Lactobacillus Acidophilus & Bifidus
2 Billion Active Cells
60 Vegetable Capsules

Lactobacillus
Acidophilus & Bifidus are friendly
bacteria
that protect against the bad
bacteria
. They're an integral part of food digestion, so keep your routine regular with 3 strains of probiotics and 2 billion live active cells. There's no need to refrigerate and the capsules are easy to open so you can add it to your food or drink. Get the good guys on your side.
Recommended Dose:
Children (6-12): Take 1 capsule daily. Adolescents (age 13-18): Take 1 to 2 capsules daily. Adults: Take 1 to 3 capsules daily. Take on a full stomach, at least 2-3 hours before or after antibiotics, or as directed by a healthcare practitioner. For children unable to swallow capsules, open and add content to cold food or liquid.
Recommended Use:
Probiotics that temporarily modify gut flora.
Additives:
No artificial flavours, colours or sweeteners. No preservatives,
gluten
or wheat.
Ingredients: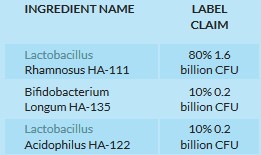 Please be advised that Well.ca follows manufacturer guidelines for storing & shipping probiotics.