Tazo Refresh Mint Herbal Infusion Tea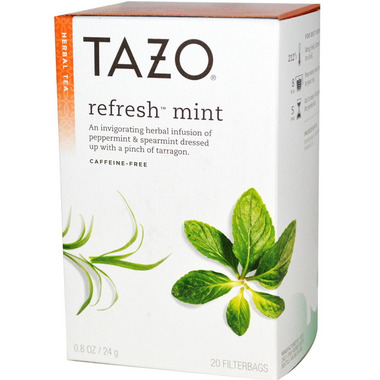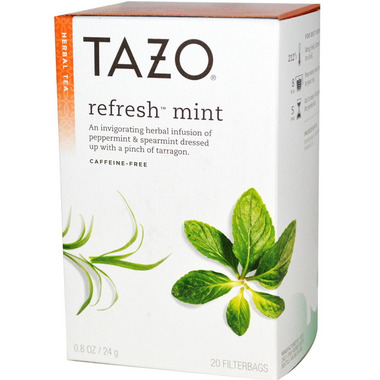 Tazo Refresh Mint Herbal Infusion Tea
Tazo Refresh Mint Tea is ​a bracing blend of mint with a pinch of tarragon.
An herbal tea blending Pacific Northwest-grown mint leaves with a hint of licorice-sweet tarragon, Tazo Refresh Tea is an infusion that's full of body and intensity. The cool peppermint and spearmint provide the yin to warm tarragon's yang, creating a perfectly balanced flavour.
Tasting Notes:
Minty, creamy sweet.
Enjoy this with:
Chocolate truffles – as a sweet gift to yourself.