Teddy Grahams Chocolatey Chip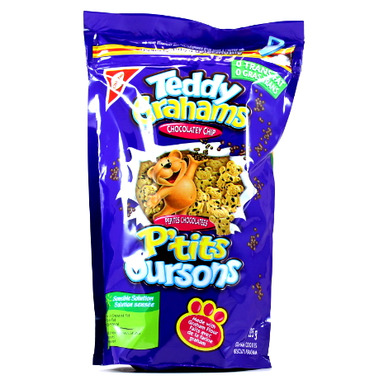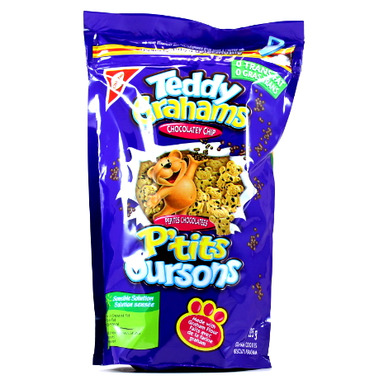 Teddy Grahams Chocolatey Chip
Teddy Grahams Chocolatey Chip are made with graham flour, 0 trans fat, low in saturated fat and 0 cholesterol making them the perfect snack for you and your little ones!

Ingredients: Enriched wheat flour, sugar, chocolately sprinkles (sugar, cornstarch, soybean oil, cottonseed oil, cocoa powder, soy lecithin, corn dextrin, confectioner's glaze (ethyl alcohol, shellac, hydrolyzed corn protein, acetylated monoglycerides), artificial flavour, carnauba wax), soybean oil, graham flour, honey, corn maltodextrin, baking soda, salt, soy lecithin, ammonium bicarbonate, artificial flavour.

Contains: Wheat and soy.