Teeccino Dandelion Dark Roast Roasted Herbal Tea
Caffeine Free
10 Tee Bags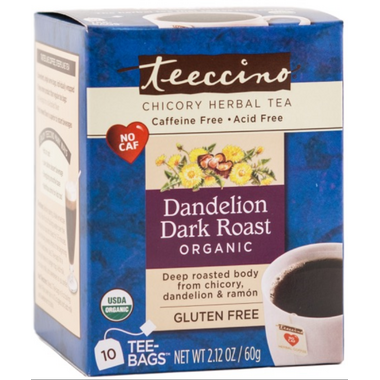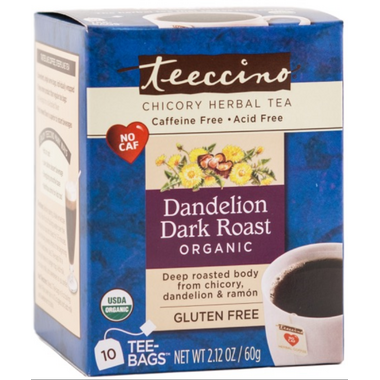 Teeccino Dandelion Dark Roast Roasted Herbal Tea
Caffeine Free
10 Tee Bags
Teeccino Dandelion Dark Roast Herbal Coffee brings intense deep coffee notes from roasted ramón seeds and dandelion roots. This naturally caffeine free tea provides energy from nutrients, not stimulants.

Benefits:
Antioxidants from carob, dandelion roots, almonds, dates and figs
Naturally caffeine free – no processing or chemical residues
Non-acidic – helps restore alkaline balance
Natural energy boost – from nutrients, not stimulants
Contains heart-healthy potassium
1g of soluble fiber per serving
Prebiotic - inulin from chicory root supports beneficial microflora that improve digestion, regularity and intestinal health
Gluten Free

Ingredients:
Organic carob, organic chicory, organic dandelion, organic ramon seeds, dark roast flavour.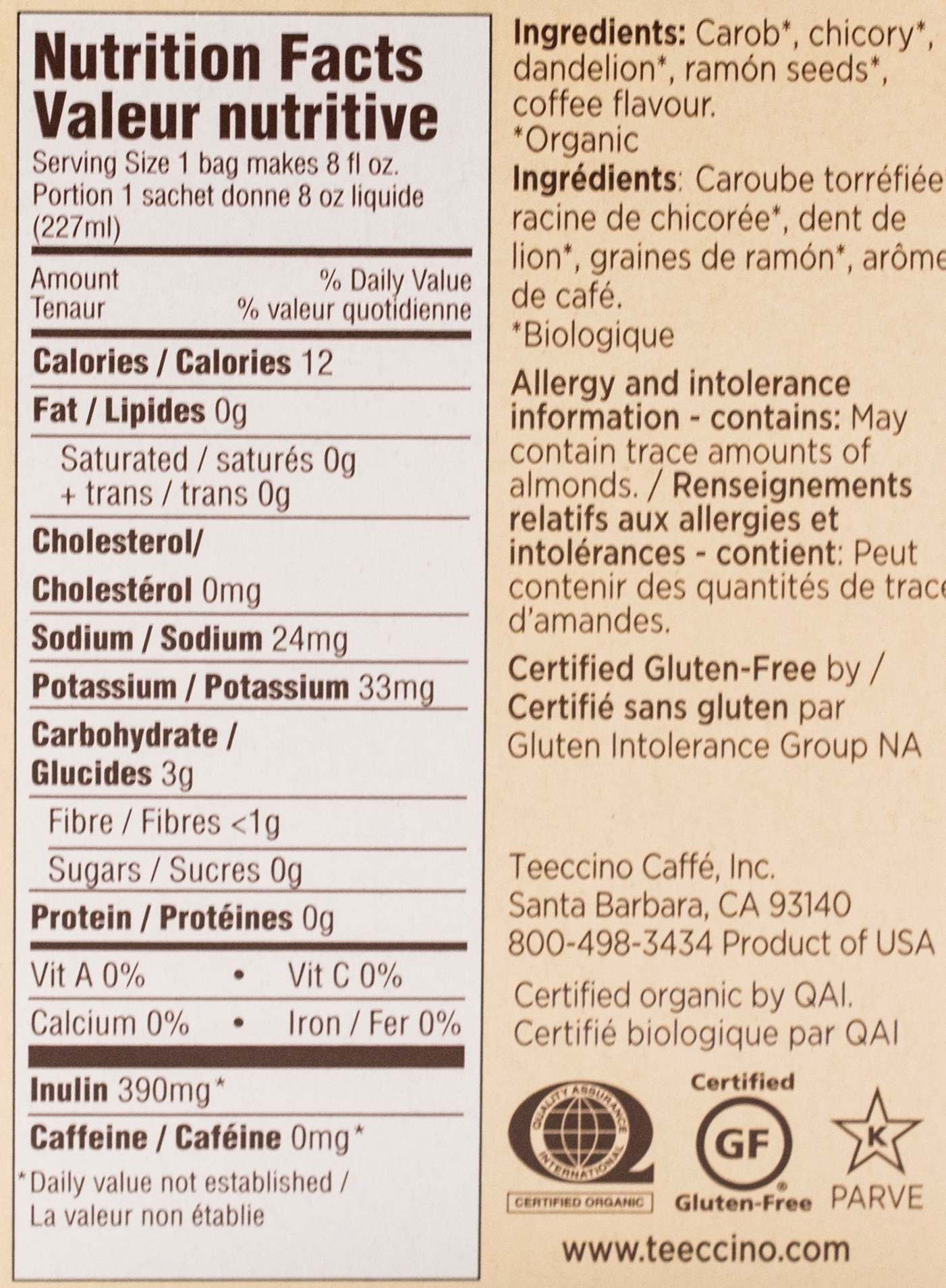 May contain trace amounts of almonds.