TENA Stretch 3XL Bariatric Briefs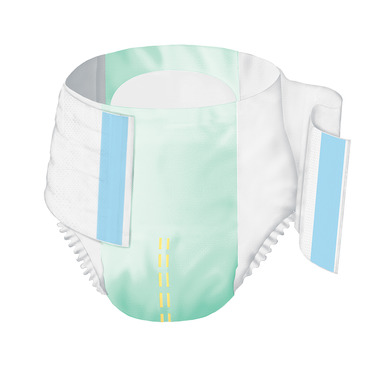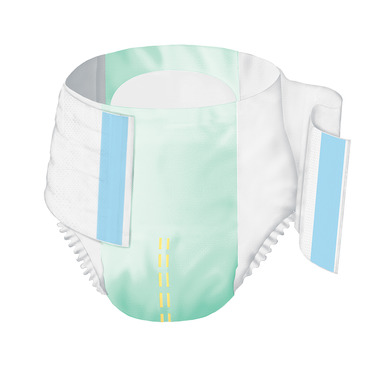 TENA Stretch 3XL Bariatric Briefs
The Tena Stretch 3XL Bariatric Brief is designed to meet the individualized needs of Bariatric residents with maximum absorbency and greater sizing flexibility. The unique feature combination of Stretch Sides with full-length hook fasteners provides a secure, individualized fit. This easily customizable fit reduces product gapping and sagging for improved comfort, security and effective leakage control. Soft nonwoven material provides full breathability while promoting skin health and comfort.
Features:
Blue Target Absorption Zone with Instadri Skin-Caring System

provides extra protection where needed the most to quickly lock in liquids and odour, promoting drier, healthier skin with dignity and discretion.

Soft, Nonwoven Backsheet

is gentle against the skin and less noisy,

providing improved comfort and greater

dignity.

Moisture-Proof Lining

protects clothing and linen against

wetness and is colour coded for correct

product selection.

Patented Leg Elastics

provide an individualized fit for enhanced

leakage protection and more comfort.

Wetness Indicator

alerts caregivers that the brief has been

soiled and needs to be checked.

Secure Hook TAB Fasteners

provide secure fastening anywhere on the

brief and unlimited refastenability.

Production Code

allows for tracking of the production date

and time for increased quality control.

Unique Stretch Sides for full breathability, customizable fit, and increased range of fit for larger individuals.
3XL fits waist/hips 69" - 96" (175 - 244cm)