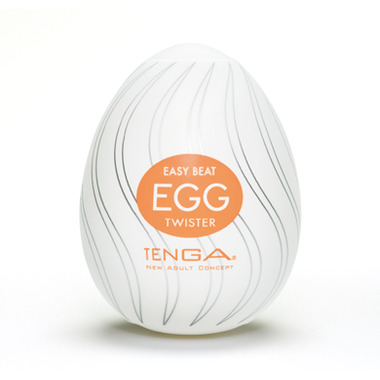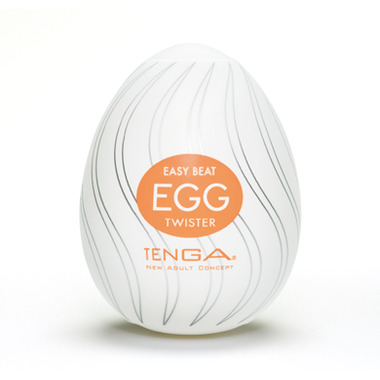 Spiral of sensations!
The swirling patterns within this TENGA Egg, squeeze you all over in a whirlwind of pleasure as it stretches and shrinks. For an added stimulation, try twisting instead of the usual stroking action. The corkskrew effect rippling up and down your head is sure to drive you wild!
What is the TENGA Egg?
The TENGA EGGS are a series stimulators that are revolutionizing male pleasure. Designed for single use, these cleverly packaged EGGS expands drastically for a snug fit regardless of your size.
The casing of the TENGA Egg is made from PP, while the sleeve is a Thermoplastic Elastomer (TPE), and finally the included lubricant has the following ingredients: Water, Glycerin, Polyacrylate Na, Hydroxyethyl Cellulose, Methylparaben
How to Use:


Out of Package Views: