TensCare Elise Pelvic Floor Exerciser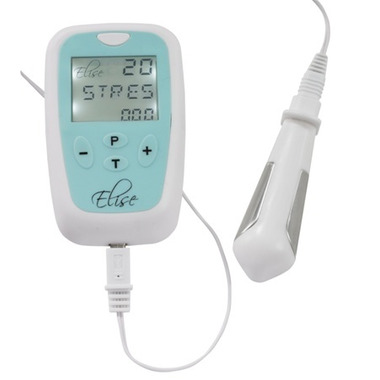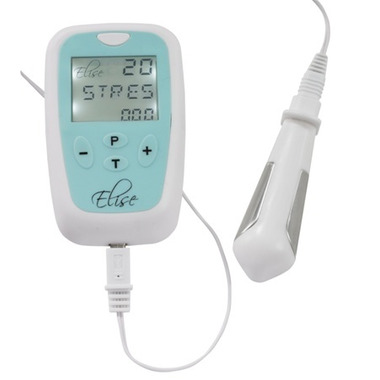 TensCare Elise Pelvic Floor Exerciser
- We're sorry, this product is no longer available!
- Shop for other products in: Postpartum Recovery

The pelvic floor muscle is like any other muscle in the body, it requires exercise to keep it strong and healthy. The muscle can become weak for a number of reasons; pregnancy, giving birth, age and or menopause. In men it can be caused by a prostatectomy. It is this weakening that is the primary cause of stress urinary
incontinence. A PFES is a device that can help you exercise your pelvic floor muscles.
A PFES uses a vaginal probe (or anal probe in men) to send a gentle stimulation to your pelvic floor muscle. Pelvic floor exercises (Kegal exercises) are seen as the most effective way to prevent incontinence. Yet, 1 in 3 women (and some men) are unable to exercise their pelvic floor muscles correctly. The TensCare Elise Pelvic Floor Exerciser helps stimulate the muscle and you feel the muscle contract, allowing you to learn to do the Kegal exercises correctly. In the case of urge incontinence (also called over active bladder (OAB)) the program not only stimulates the pelvic floor muscle, but also calms the unwanted contractions of the muscle surrounding the bladder. This is what causes the frequency and uncontrollable urge to "go".
Incontinence Treatment:
The TensCare Elise Pelvic Floor Exerciser (PFES) stimulates and strengthens your pelvic floor muscle to help treat all forms of incontinence– Stress, Mixed and Urge.
The tone or maintenance program will help maintain the muscles after the symptoms are relieved.
All it takes is 20 minutes a day to change your symptoms. Most patients can feel a difference in a couple of weeks.
Increased Pelvic floor strength not only helps your incontinence get better, but a strong healthy pelvic floor can lead to an increase in sexual satisfaction.
Features:
Elegant, slim line design with unique, rechargeable Li-Ion battery
Simple controls with 4 preset programs
Back-lit display
Results can be felt within weeks.
TensCare Elise Pelvic Floor Exerciser is suitable for women of all ages.
Warning: Do not use if you have a pacemaker, are pregnant, suffer from epilepsy, and/or are using a copper coil contraceptive.