Terra Original Exotic Vegetable Chips

Taking these old-fashioned root vegetables and make them uniquely new by preparing them in a way rarely done prior, into a naturally colorful collection of chips. This delicious variety of vegetables is savory, sweet, and it always achieves a satisfying balance of flavors that is complex, nutty, rich, and delicate.
Ingredients
: Taro, sweet potato, yuca, batata, parsnip, canola oil and/or safflower oil and/or sunflower oil, sea salt, beet juice concentrate.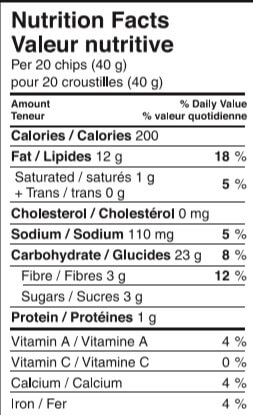 Similar Chips, Popcorn & Pretzels