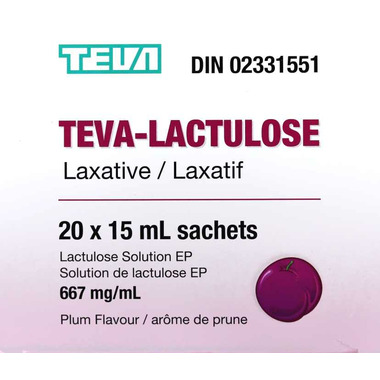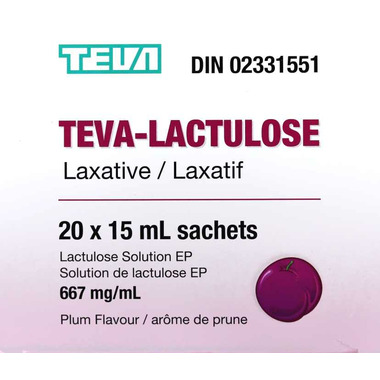 - Max: 2
- We're sorry, this product is no longer available!
- Shop for other products in: Fibre & Laxatives

Teva-Lactulose is a laxative that is used to relieve constipation. The active ingredient is lactulose, which is a liquid that reaches the colon virtually unchanged. Once there, the active parts of lactulose draw water into the bowel so that stool is moved through and is easier to pass. Teva-Lactulose works over a period of about 24 to 48 hours.