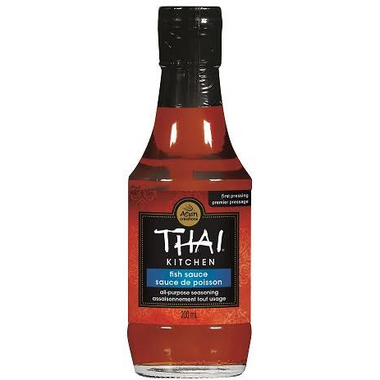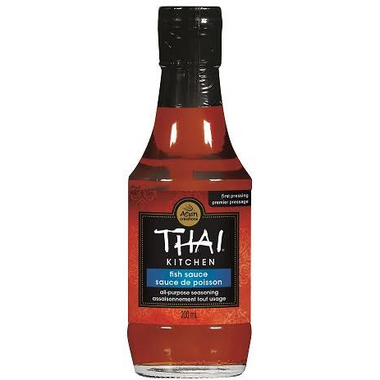 Thai Kitchen Fish Sauce
Thai Kitchen Fish Sauce is an authentic cooking sauce made with the finest ingredients, all contained in a convenient glass bottle so you can bring that exotic flavour home with you. Fish sauce provides the essential savoury flavour found in traditional Thai cuisine. This flavour is only acheived by first carefully pressing salted anchovies. Its complex flavour blends smoothly with the sweet, tangy and spicy flavours of Thai cuisine. Use in place of soy sauce or salt to add a savoury taste to any dish.
Features:
Ingredients:
ANCHOVY EXTRACT (ANCHOVY [FISH], SEA SALT, WATER), SUGAR.