Thayers Original Witch Hazel with Aloe Vera Astringent Pads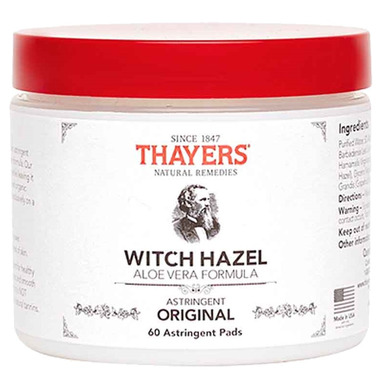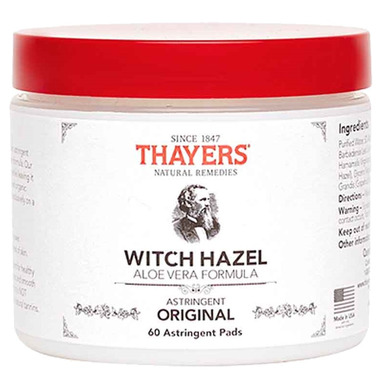 Thayers Original Witch Hazel with Aloe Vera Astringent Pads
The Traveler's Best Friend.

Who needs cotton balls? Thayers Original Witch Hazel Astringent Pads with Aloe Vera Formula are ready to provide our proprietary skin-soothing treatment in the car, plane, train or boat, in the woods, by the beach or anywhere else.

Ingredients:
Natural Witch Hazel Extract and fragrance, Aloe Vera, Purified Water and natural grain alcohol (10% as a preservative).