Diva Cup
The DivaCup Menstrual Cup Model 2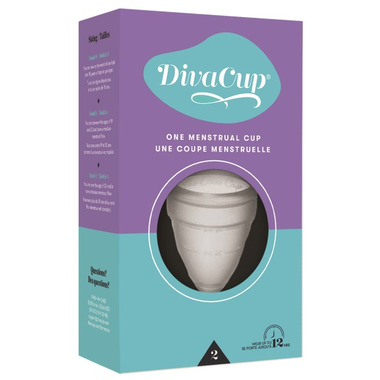 Diva Cup
The DivaCup Menstrual Cup Model 2
The DivaCup Menstrual Cup Model 2
is rated out of
5
by
20
.
---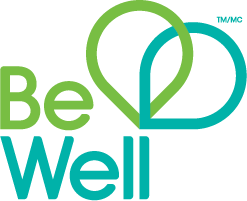 Spend $25 on Personal Care & Get 5,000 points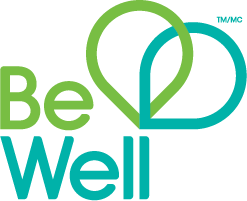 Spend $25 on Personal Care & Get 5,000 points
Description
The DivaCup is a reusable, bell-shaped menstrual cup that is worn internally and sits low in the vaginal canal, collecting rather than absorbing your menstrual flow. Menstrual cups have existed since the 1930s when women were searching for an alternative to the choices of the time. Yet, its breakthrough into the feminine hygiene industry is much more recent.

The DivaCup empowers women to connect with their bodies and menstrual cycles like never before. Many women feel uneasy about changing their menstrual care routine. Years of dealing with the sights and odours of disposable tampons and pads cause the familiar reaction: "ick!". Perfect for all activities (on air, land or sea), the DivaCup is easy to use and makes for a better period experience.

Join women worldwide by switching to the DivaCup today!

Highlights

Features
12 hour leak-free protection!
Made from the highest quality healthcare grade silicone to assure comfort and durability
Does not contain any of the following: latex, plastic, PVC, acrylic, acrylate, BPA, phthalate, elastomer, polyethylene, and free of colors and dyes
Reusable and eco-friendly ? no waste, no chemicals
Features extra grip ridges for easier removal
Cleared for marketing by the US FDA and the Australian TGA and the only reusable menstrual cup allowed to be sold in Canada by Health Canada
Diva International Inc. is the only ISO 13485:2003 certified menstrual cup manufacturer and head office in the world!
Shipping & Returns
Unfortunately, due to the nature of this item, we cannot accept any returns.
We are only able to ship this item to Canadian customers.
Click here for more information
Rated

5

out of

5
by
Melanie
from
Great products and savings!!
I was introduced to the DivaCup years ago and using Model 1 with recent purchase of Model 2. For me, it was a bit tricky at first and feeling if it was in properly. I recommend to read the instructions and also with patience and practice it will be easier. An excellent product because of the silicone, easy to clean and I value reusable. Plus you save lots of money. Tip: wipe, dry or store using lint-free toliet paper (TP). I've bought lint-free for years and notice when I'm out and using other TP, lint is a bother, at least in my opinion.
Date published: 2020-01-16
Rated

5

out of

5
by
Mom_in_Canada
from
Loving it so far!
This is my first cycle using my diva cup and so far I am really loving it! I'm still kind of getting the hang of how to use it- yesterday was great no leaks- today its been leaking a bit but its still 100x better than tampons or feeling everything flow out of you onto a pad. It is super comfortable- I don't even notice its in. As weird as it sounds, it makes me feel more connected to my body as I'm able to actually see how much flow is coming out. Totally recommend it and hoping I can figure out the fit better to go back to no leaks. But even with minor leaking everything is so much cleaner. Related or not, I don't know but this is tye first time in literally years that I've not had cramps with my flow, so if its related to the cup then I'm never turning back.
Date published: 2021-08-17
Rated

5

out of

5
by
Cynthia
from
great choice
This is the second Diva cup I have purchase. I have been using it for about 13 years. I was a tampon user and I moved to a Country with a septic system. The diva cup was my solution... no more disposal. I love using it. I forget I am wearing it, it is that comfortable. Inserting and removing took a bit to master but after the second month I was comfortable. Very convenience when you are out, just dump,clean and reinsert. The cost savings is all so a plus. My daughter is using it too.
Date published: 2020-01-09
Rated

5

out of

5
by
Tania
from
I'm a convert
There's a pretty steep learning curve with a menstrual cup, but after only 1 cycle, I'll never go back. Be kinder to your body and the environment, and give it a try.
Date published: 2020-02-17
Rated

5

out of

5
by
Ontario5
from
So comfortable I forget I'm wearing it
I switched to the Diva Cup almost 12 years ago. After the birth of my third child, my periods got quite heavy for awhile. Tampons or pads wouldn't hold enough at the heaviest times so I tried the Diva Cup and loved it. My periods have returned to a lesser amount and I still love the Diva cup. I find it extremely convenient and it has saved me from spending a ton on disposable menstrual products. I've recommended it to all my friends and sisters.
Date published: 2020-10-28
Rated

4

out of

5
by
Amac
from
I can't believe it's taken me so long to make the switch from pads/ tampons to diva cup. Its life changing. Its comfortable and easy to use. No leaks yet, but only used it for one cycle. You definitely need to be in arms reach of a sink when cleaning/changing it. I haven't quite figured out how to use it yet in public stalls.
Date published: 2021-07-03
Rated

5

out of

5
by
CheekE
from
Change your life!
The freedom that using Diva Cup affords is priceless. If you have access to a washroom once every 12 hours then this product is for you and will change your menstrual cycle life. My only regret is not using one sooner. It can take a little finessing to get it in place at first but stick with it, it's worth it!
Date published: 2021-03-12
Rated

5

out of

5
by
Sandra B
from
Life Changing
I had been thinking about testing out a menstrual cup for a few months now, I finally took the plunge, and not to be dramatic but it has been life-changing. Highly recommend the Diva Cup, very easy to use and many resources available to you through their site.
Date published: 2021-07-07