The Eliminators Hot Flash Eliminator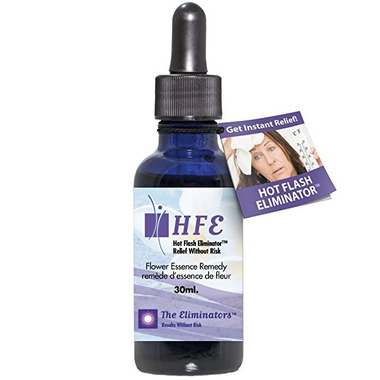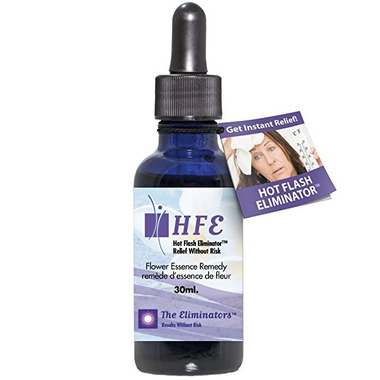 The Eliminators Hot Flash Eliminator
Hot Flash Eliminator has been in use globally since 2005. During this time hundreds of thousands of women have experienced immediate relief from the symptoms of hot flashes caused by menopause, peri-menopause and hormone imbalances due to chemotherapy, radiation, hysterectomy or estrogen suppressing drugs such as tamoxifen or evista which trigger extreme heat, sweating, mood swings and anxiety to name a few. It works just like taking nitroglycerine for a heart attack by putting 2 drops under your tongue whenever you feel an onset.

Hot Flash Eliminator, is an 'energy' product that instantly eliminates the symptoms of hot flashes (profuse heat, sweating and erratic moods) safely in both women and men by harnessing the emotional and physical healing properties of specific flower essences and energizing the mixture with Reiki.

Ingredients are Flower Therapy (not to be confused with Aromatherapy) is a unique form of harmonizing medicine that uses the healing powers present in flowers from around the world to heal not just the body, but also the mind. This holistic healing is made possible through the synergistic infusion of carefully selected Flower Essences or Formulae (a combination of flower essences) that contain the revitalizing, healing energy of flowers specific to the treatment of Hot Flashes and the various side effects and discomforts of menopause and perimenopause. Hot Flash Eliminator™ ingredients work as catalysts, empowering you to bring about a change within yourself, correct emotional imbalance and rise above your fears.

Important Note: Hot Flash Eliminator is not a drug. It is not addictive. It will not interfere with or contraindicate with an Rx medication or over-the-counter product that you may be taking.