The Ginger People Sweet Ginger Chili Sauce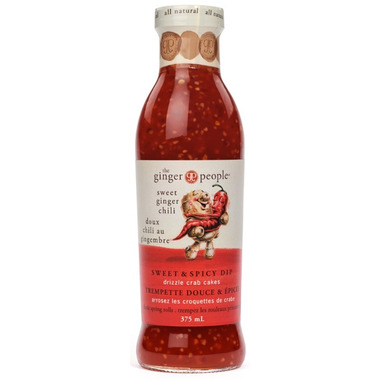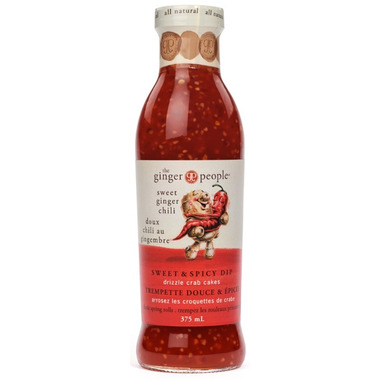 The Ginger People Sweet Ginger Chili Sauce
The Ginger People Sweet Ginger Chili Sauce is a versatile blend of sweet and heat. This sauce "presents" beautifully as a dipping sauce for spring rolls and pot stickers. Drizzle The Ginger People Sweet Ginger Chili Sauce over grilled jumbo prawns, crab cakes, burgers and salmon. Use it as a glaze on roasted chicken or pork chops. As an accompaniment to cream cheese, it creates a simple, yet sensational topping.

The Ginger People sauces contain more ginger than any other brand and feature ingredient lists reflecting the freshness and quality of top restaurants.

2 tbsp. contains 70 calories, 0g fat, 0mg cholesterol, 5mg sodium, 16g carbohydrates, 14g sugar, 0g protein.

Ingredients: cane sugar, water, distilled white vinegar, roasted red pepper puree, dehydrated garlic, ginger puree, sweet ginger pulp, crushed chilies, cornstarch.