The Ordinary Ethylated Ascorbic Acid 15% Solution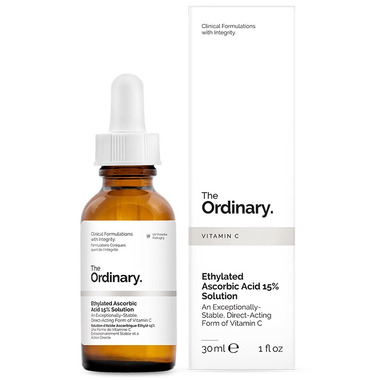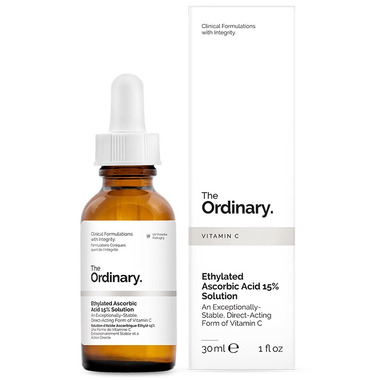 The Ordinary Ethylated Ascorbic Acid 15% Solution
An exceptionally-stable solution of 15% Ethlyated Ascorbic Acid, this water-free formula offers a direct-acting approach to achieving a radiant skin tone. Unlike other Vitamin C derivatives, this ethlyated form acts directly like Vitamin C, is closer to molecular weight to actual Vitamin C which allows for faster visible results, and offers a much better stability profile than any known direct-acting form of Vitamin C.
Directions: Apply a few drops to face AM and PM.
Ingredients: Propanediol, Ethyl Ascorbic Acid.
water-free, alcohol-free, oil- free, silicone-free, nut-free, vegan, gluten-free, cruelty-free