The Ordinary Pycnogenol 5%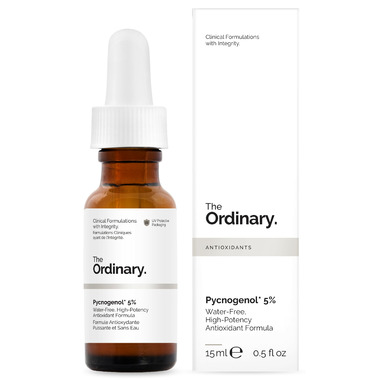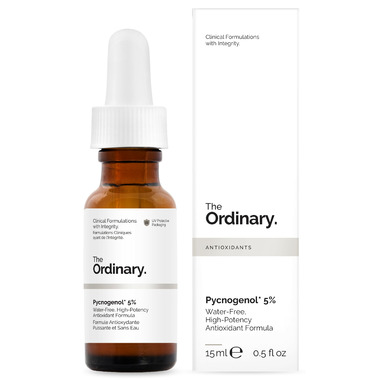 The Ordinary Pycnogenol 5%
Pycnogenol® is a natural plant extract derived from the pine bark of French maritime pine trees. It contains procyanidins, bioflavonoids and organic acids that work in synergy to promote elasticity and hydrate the skin.
Product Features
:
Water-Free
High-Potency Antioxidant Formula
alcohol-free
oil-free
silicone-free
nut-free
vegan
gluten-free
cruelty-free
Directions:
Apply alone or after water-based serums, before oils or heavier creams. Alternatively, mix with other treatments to enhance their antioxidant capacity significantly. After application, wash hands and avoid contact with light coloured fabric as it may stain.
Ingredients
: Propanediol, Pinus Pinaster Bark Extract.