Thorne Calcium D-Glucarate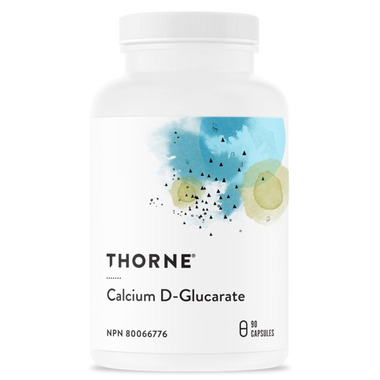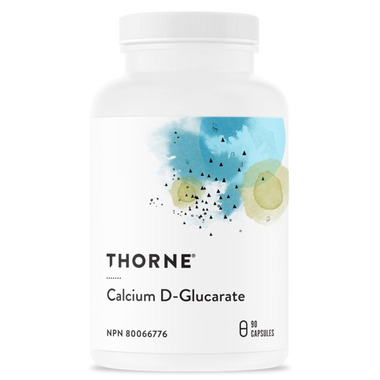 Thorne Calcium D-Glucarate
Thorne Calcium D-Glucarate helps to support glucuronidation, a liver detoxification pathway. Glucuronidation is the normal process in the liver of attaching a glucuronic acid molecule to substances for detoxification and elimination from the body. During phase II liver detoxification, toxic chemicals, steroid hormones, and other fat-soluble toxins undergo glucuronidation and are then excreted through the bile or urine. Calcium D-glucarate may support this elimination process.
Medicinal Ingredients:
Calcium D-Glucarate (D-Glucaric Acid Calcium) 500 mg
Non-Medicinal Ingredients:
Hypromellose (derived from cellulose) capsule
Recommended Dose:

Take 1-2 capsules three times daily or as recommended by your health professional.
Risk Information:
Consult your health professional for use beyond 6 weeks. If you are taking any medications, consult your health professional prior to use. If you are pregnant or breastfeeding, do not use. Keep out of reach of children.