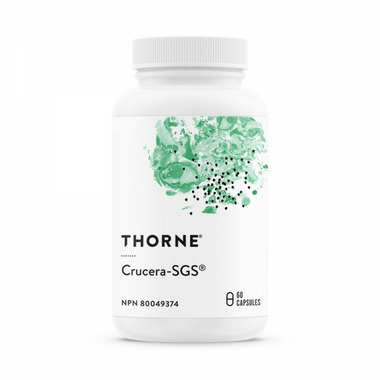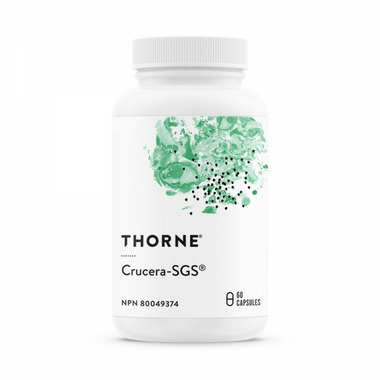 Crucera-SGS is an advanced antioxidant formula that harnesses the chemoprotective properties of sulforaphane glucosinolate (SGS) – a natural substance from the seeds and sprouts of select broccoli varietals – for effective upregulation of the body's natural phase II detoxification enzymes. SGS is an indirect antioxidant that provides longlasting cell protection from free radical damage for days after being consumed. When ingested, SGS is broken down in the gut, releasing sulforaphane and activating the body's natural detoxification and antioxidant enzymes, thereby protecting cells from free radical damage.Each capsule of Crucera-SGS contains 50 mg of sulforaphane glucosinolate – equivalent to eating 2 lbs of cooked broccoli.
Medicinal Ingredients:
Brassica oleracea italica (Broccoli) extract (seed) 385 mg
Standardized to 50 mg Glucoraphanin
Non-Medicinal Ingredients:
Hypromellose (derived from cellulose) capsule
Microcrystalline Cellulose
Calcium Laurate
Recommended Dose:
Take 1 capsule one to two times daily or as recommended by your health professional.
Risk Information:
If you are pregnant or breastfeeding, consult your health professional prior to use. Consult your health professional prior to use if you are taking blood thinners.Keep out of reach of children.