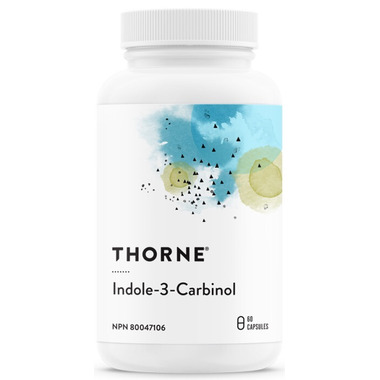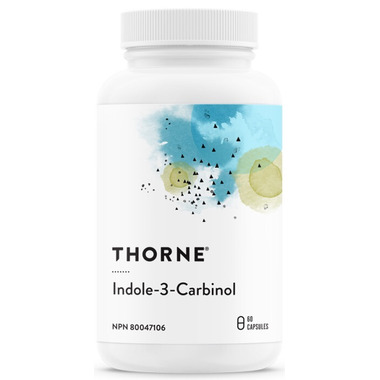 Indole-3-Carbinol Helps support/promote healthy estrogen metabolism and a healthy estrogen metabolite ratio. It also acts as a source of antioxidants for the maintenance of good health. Indole-3-carbinol (I3C) is a compound found in high concentrations in vegetables of the Brassica family, including broccoli, cauliflower, Brussels sprouts, and cabbage.As a dietary supplement, I3C provides key nutritional support for liver detoxification. It also plays an important role in supporting female reproductive health.

Medicinal Ingredients:
Indole 3-carbinol / Diindolylmethane (DIM) complex 200 mg
Non-Medicinal Ingredients:
Hypromellose (derived from cellulose) capsule
Microcrystalline cellulose
Leucine
Silicon dioxide
Recommended Dose:
Take 1 capsule one to two times daily or as recommended by your health-care practitioner.
Risk Information:
If pregnant, consult your health-care practitioner before using this product.