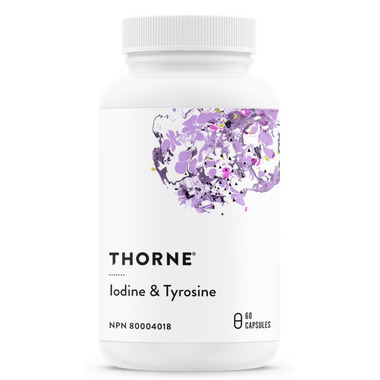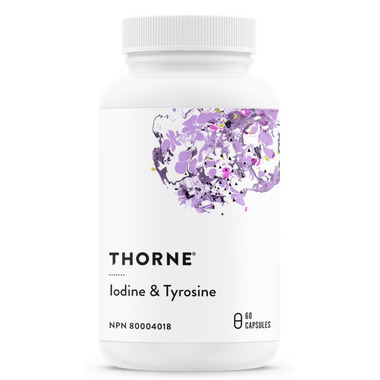 Thorne Research is getting a fresh new look so you may receive the package shown above or the following. All ingredients have remained the same.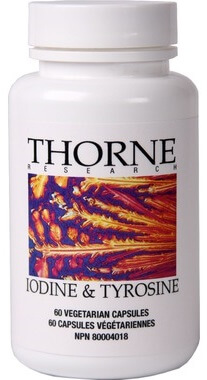 The thyroid gland cannot produce its hormones without the presence of the amino acid L-tyrosine and the mineral iodine. Thus, a deficiency of either the amino acid or the mineral or both could contribute to low thyroid hormone levels. Studies have found L-tyrosine may be beneficial for treating fatigue, a common symptom of low thyroid hormone levels.
Medicinal Ingredients:
L-Tyrosine 500 mg
Iodine (as Potassium Iodide) 0.225 mg
Non-Medicinal Ingredients:
Silicon dioxide in a hypromellose capsule
Recommended Dose:
Take 1 capsule 2 times daily with water or as recommended by your health professional. For occasional use only

Risk Information:
Consult your health professional prior to use if you are pregnant or breastfeeding or following a low protein diet.