Thorne Research L-Glutamine Powder Amino Acid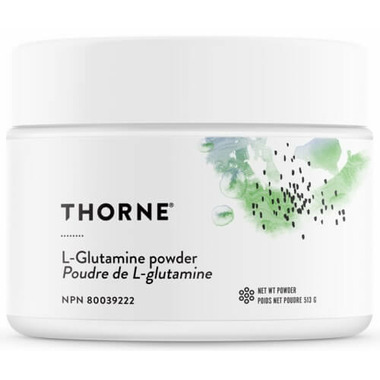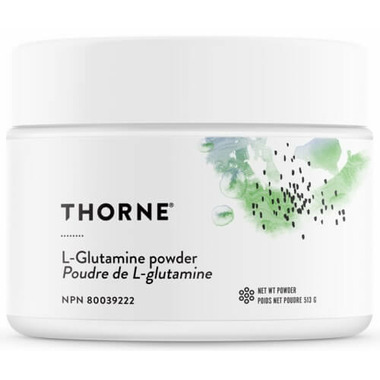 Thorne Research L-Glutamine Powder Amino Acid
Thorne Research is getting a fresh new look so you may receive the package shown above or the following. All ingredients have remained the same.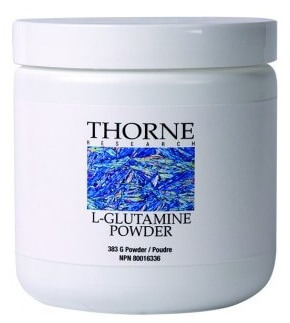 L-glutamine, the most prevalent amino acid in the bloodstream, is found in high concentration in skeletal muscle and lung, liver, brain, and gastrointestinal tissues. The gastrointestinal tract is the greatest user of glutamine in the body because glutamine provides the primary fuel for the nutrient-absorbing enterocytes of the small intestine. Under certain circumstances the body's tissues need more glutamine than the amount supplied by diet and internal production. Evidence suggests supplemental glutamine may provide benefit for gastrointestinal health, as well as support of wound healing, immune health, and nutrient support of individuals undergoing chemotherapy and radiation.
Medicinal Ingredients:Recommended Dose:
Mix 1 scoop with water or other beverage and drink twice daily, or as recommended by a health-care practitioner.
Risk Information:
Consult a health-care practitioner prior to use if you are following a low protein diet. Consult a health-care practitioner prior to use if you are pregnant or breastfeeding.