Three Farmers Roasted Chick Peas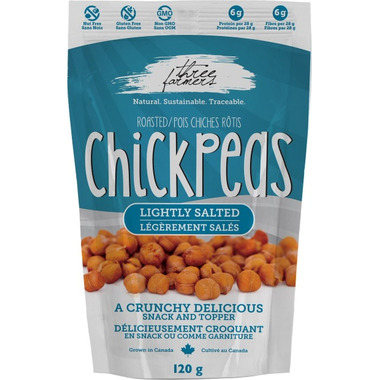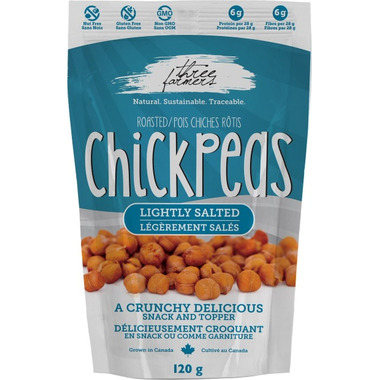 Three Farmers Roasted Chick Peas
These new Three Farmers Lightly Salted Chickpeas. With just three ingredients (chickpeas, camelina oil and sea salt) you will be sure to enjoy the natural, nutty flavour of this deliciously healthy snack!
Use them in place of nuts, chips, or croutons for a healthy snack on the go or at home and enjoy their full flavor! Send them in your kids lunch bags as the perfect snack!
Features:
High in fibre
High in protein
Great tasting snack
Source of Omega-3 polyunsaturates
Source of iron, phosphorus, copper, and zinc
Ingredients:
Chickpeas, Sea Salt, Camelina oil.