Three Farmers Roasted Chick Peas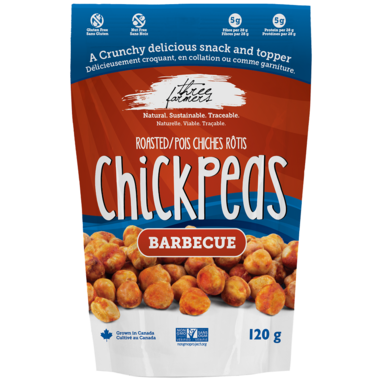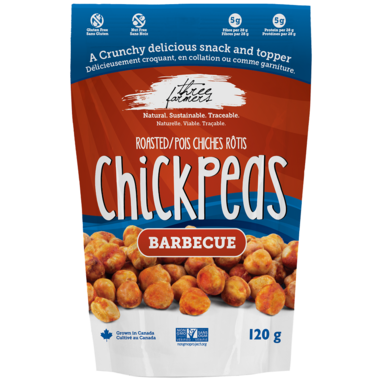 Three Farmers Roasted Chick Peas
These Barbecue Crunchy Roasted Chick Peas by Three Farmers can be eaten as a delicious snack or thrown on your favourite foods as a topper! These chickpeas are manufactured to be nut free, gluten free, non-GMO, and delicious!
We know how hard it can be to find healthy snacks for adults let alone for kids. Make it effortless with this list of super snacks for school found on our blog, The Well!
Features:
High in fibre
High in protein
Great tasting snack
Source of Omega-3 polyunsaturates
Source of iron, phosphorus, copper, and zinc
Ingredients:
Chickpeas, seasoning (evaporated can sugar, tomato powder, salt, spices, onion powder, dextrose, yeast extract, garlic powder, corn starch, natural flavour, citric acid, spice extractive, smoke flavour), and camelina oil.