10 mL
Thursday Plantation 100% Pure Tea Tree Oil
is rated out of
5
by
22
.
---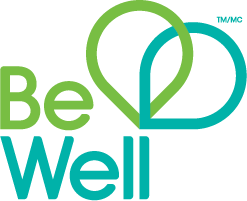 Spend $20 on Aromatherapy, Diffusers & Essential Oils & get 2000 Be Well Points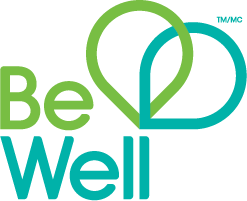 Spend $20 on Aromatherapy, Diffusers & Essential Oils & get 2000 Be Well Points
Description
Thursday Plantation Tea Tree Oil is 100% Pure is a naturally sourced broad spectrum antiseptic. Apply to minor cuts, burns, sunburn, abrasions, pimples, bites, and stings. It is 100% pure and natural for your essential care. Your first aid kit in a bottle.

Also works to:
Cure fungal infections
Prevent tooth decay
Kill bacteria and infections
Fight acne
Shipping & Returns
Rated

5

out of

5
by
antea
from
I have used this product for 7 months and found some incredible healing results. Skin problems vanish in a few days. Serious skin problems which I dare not name are now invisible and can be forgotten for a few days but need a return of Tea Tree Oil application sometimes daily or weekly to keep safe. My face now absorbs the oil in minutes, I no longer use cream or make-up. I just remain reasonably careful about sun exposure. After massaging my thumb with Tea Tree Oil I think it also helped with my arthritis. A long time friend used to wash her precious towel with tea-tree soap and they were whiter than snow, I had never seen anything that clean even brand new. I am still looking/searching for that soap.. To me and my children, it is irreplaceable.
Date published: 2010-07-21
Rated

5

out of

5
by
Kim
from
Great product use it when I shower by adding 2 drops to my loofah along the with my soap. Makes me feel extra clean and keeps my nails clean and free from bacteria
Date published: 2020-12-29
Rated

5

out of

5
by
Victoria
from
My favourite tea tree oil. I put a few drops in a small spray bottle with filtered water and use it as an antiseptic toner after I wash my face. I use it on q tips directly onto blemishes and scratches. Doesn't burn. You don't need a carrier oil. I have very dry sensitive skin naturally and this doesn't negatively effect me at all. Solid product. Always re-purchasing.
Date published: 2019-04-16
Rated

4

out of

5
by
Kd
from
New spot treatment
I love using this as my spot treatment. I dab a q-tip into the bottle then apply it to my blemishes. It does leave a bit of a tingly sensation on your face after but nothing crazy! I apply it at night and by the next morning my blemishes are noticeably smaller. There is a strong scent to it but it doesn't bother me that much!
Date published: 2020-06-12
Rated

5

out of

5
by
Miha
from
I haven't tried tee tea oil until now. The smell is quite strong it can bother some people but as long at it's effective I can tolerate it. Make sure you open the bottle and apply a tiny drop in an isolated room or outside otherwise it will stink for hours. I recommend it.
Date published: 2017-01-06
Rated

4

out of

5
by
Amanda
from
I have only just started using this product for breakouts on my face and find it is working but slowly. The smell is strong but I prefer it as a natural smell over harsh chemical smells. It is refreshing and when I use it even helps to clear my sinuses.
Date published: 2013-01-25
Rated

4

out of

5
by
stefaniee
from
Bought it to help treat acne. Works pretty well. I just use a couple drops in with my coconut oil. A little goes a long way though and the smell is very sstrong so be careful to only use a little.
Date published: 2014-04-22
Rated

3

out of

5
by
Norah
from
I don't find this works for everything it claims, but I use it to keep minor cuts and scraped from getting infected and it definitely helps me heal faster. The strong smell is a downside, though.
Date published: 2012-09-10