Tide Plus Febreze Freshness HE Liquid Laundry Detergent
Sport Active Fresh Scent
1.09 L (19 Loads)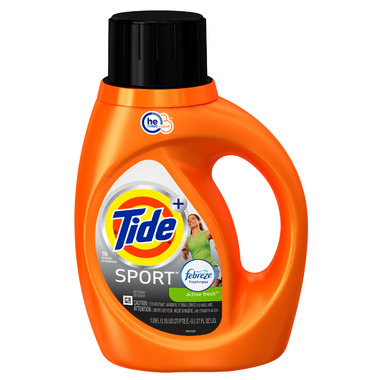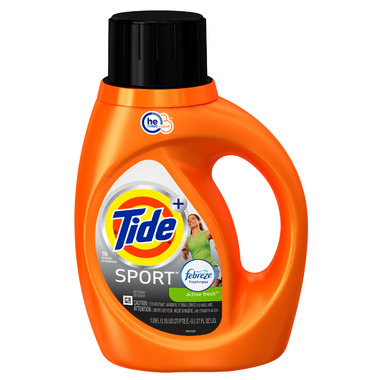 Tide Plus Febreze Freshness HE Liquid Laundry Detergent
Sport Active Fresh Scent
1.09 L (19 Loads)
Tide Plus Febreze Sport delivers the amazing clean you expect from Tide and is upgraded to deliver even better tough odor removal with a higher level of specially formulated cleaning ingredients. It delivers a deep-down clean that helps fight sports odors, especially sweat, while leaving behind the fresh scent of Febreze. As part of the Tide Plus Collection, Tide Plus Febreze Sport gives you the amazing Tide clean you expect plus more of what you love!
Features:
Now deeper clean fights lingering odors!
Part of the Tide Plus Collection.
Designed for high efficiency washers.
Kick odors off the field with a deeper clean!