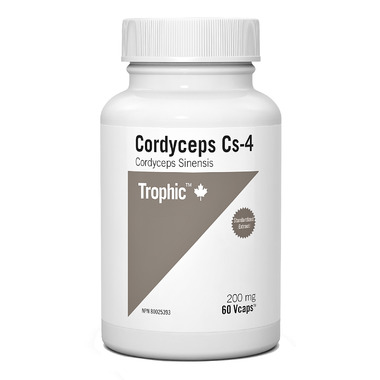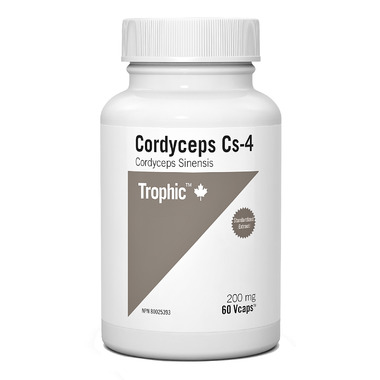 Cordyceps is traditionally used in Chinese medicine to tonify the lungs and kidneys, strengthen the immune function, increase stamina, increase energy and increase endurance. It is believed to provide energizing support to people experiencing fatigue. Cordyceps has been used to normalize blood-pressure, support cardiovascular health, reduce cholesterol, reduce blood-sugar, and enhance the immune system.
Recommended Use:
Traditionally used in chinese medicine to help tonify the lungs and kidneys.
Directions:
Adults, take 1 Vcap twice daily or as directed by a healthcare practitioner.
Medicinal Ingredients (per capsule):
Cordyceps Cs-4 (Cordyceps Sinensis) (mycelia extract) ... 600 mg
(standardized polysaccharides 15%)
Non-Medicinal Ingredients:
Cellulose (Vcap).
No added yeast, wheat, soy, dairy, sugar, starch, corn, artificial colors, preservatives, or animal products.
Cautions and Warnings:
Do not use if you are pregnant or breastfeeding. Consult a healthcare practitioner prior to use if you are taking immunosuppressive drugs.