Trophic
Trophic Methyl B12 Sublingual with Folic Acid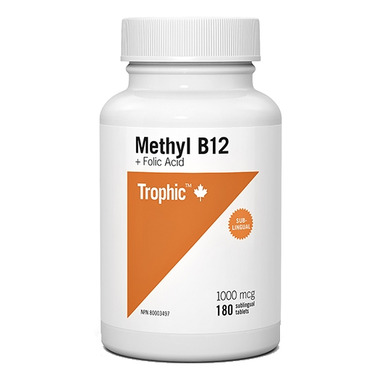 Trophic
Trophic Methyl B12 Sublingual with Folic Acid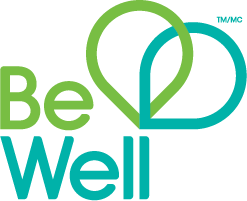 Spend $40 on Vitamins & Supplements & get 10,000 Be Well Points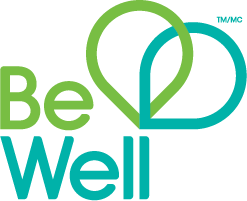 Spend $40 on Vitamins & Supplements & get 10,000 Be Well Points
Description
Methyl B12, like other B vitamins, is a water-soluble vitamin. Methyl B12 functions as a co-enzyme and is involved in the synthesis of the essential amino acid methionine. In the body, Vitamin B12 is used in the regulation and the formation of red blood cells and helps in the utilization of iron and has been shown to assist in lowering homocysteine levels. It helps convert carbohydrates into fat and must be available in the system as it is involved in red blood cell formation.
Deficiency in B12 is usually due to a problem in absorption rather than diet. Vitamin B12 is absent from most fruits, vegetables and grains. Vegetarians are more susceptible to deficiency. This is caused by a lack of "intrinsic factors," a substance secreted by the stomach. Folic acid plays an essential role in the synthesis of DNA and RNA and is also key in the formation of red blood cells, protein metabolism, reproduction and growth.
Recommended Use:
A factor in the normal development and maintenance of bones, cartilage, teeth and gums.
Directions:
Adults, take one caplet daily or as recommended by a healthcare practitioner. For therapeutic use only.
Medicinal Ingredients (per tablet):
Vitamin B12 (Methylcobalamin) ... 1000 mcg
Folic Acid (Folate) ... 0.1 mg
Non-Medicinal Ingredients: Sorbitol, Cellulose, magnesium stearate, hyprolose, silica and croscarmellose sodium.

Caution: Vitamin B12 supplements can mask follate deficiency. Consult a healthcare practitioner if you are uncertain whether or not you are taking adequate folate. Do not use if cap seal is broken.

Highlights

Shipping & Returns