True Citrus True Lemon Original Lemonade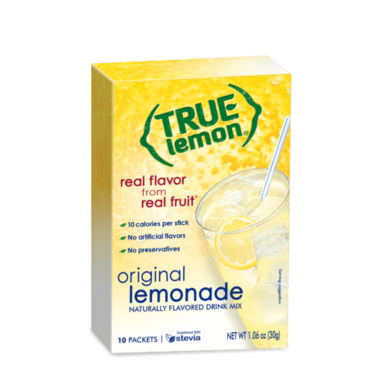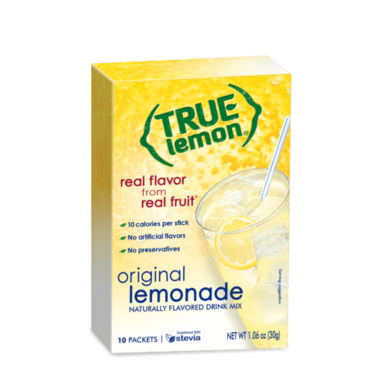 True Citrus True Lemon Original Lemonade
Convenient, portable packs full of real fruity flavour - just add water! True Lemon Original Lemonade offers a unique but familiar taste! Made from the juice and oil of real, fresh, cold-pressed and crystallized lemons to ensure you have that fresh squeezed taste every time!
Features:Ingredients:
Crystallized Lemon [Citric Acid, Lemon Oil, Lemon Juice], Cane Sugar, Stevia Leaf Extract, Natural Flavor and Turmeric (For Color).

jodi:
a few months ago
One pack of this is perfect for a kick to about 500 ml of water. I used to like lemon juice but I now I love these little packets. They are great to help encourage me to drink more water and are perfectly portable in my purse. They do not contain any sweeteners which is great as well!!
Page
1