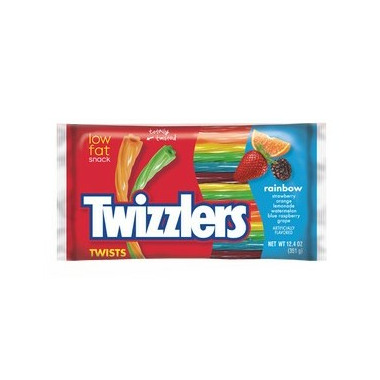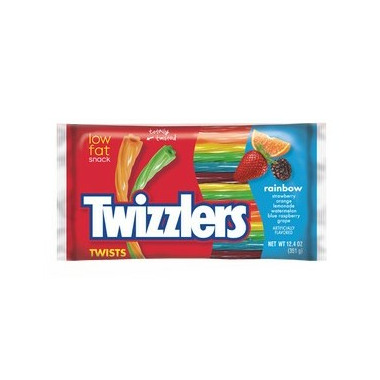 It takes about 15 hours to make Rainbow TWIZZLERS Candy, and a lot less time to eat one. Twist the day away with great flavours.
Features:
Low fat snack
Strawberry, Orange, lemonade, watermelon, blue raspberry, grape flavours
OU Kosher


Heather:
more than a year ago
My kids really enjoy these candies, the colours are fun and they like a variety. If you're going into it expecting a regular licorice you will be disappointed. The texture is the same but the flavours are very different. Obviously its made with synthetic flavouring, they don't taste organic by any means, but they are true enough that you can tell which colour you're eating by the taste. I don't think all the flavours compliment each other so i don't recommend eating a whole rainbow at a time, but you can make some tasty combinations by pairing a strawberry and watermelon, or raspberry and lemon etc.
Page
1