U by Kotex
U by Kotex Lightdays Panty Liners Extra Coverage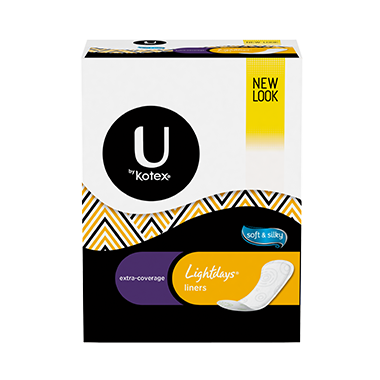 U by Kotex
U by Kotex Lightdays Panty Liners Extra Coverage
Description
U by Kotex Long Lightdays Panty Liners kick leaks to the curb with a liner that's longer and wider for more coverage, made comfortable with new features like a hint of aloe and Vitamin E. You'll feel so fresh, you'll swear you just stepped out of the shower.
Features:

Keeps you comfy: Breathable with a touch of natural cotton.
pH aligned: Designed to align with your skin's natural pH. The normal pH for your skin ranges between 4-6.5.
Soft on your skin: Cover includes a hint of aloe & Vitamin E.
Conforms to fit: Soft absorbent core comfortably flexes with your body.