Uncle Lee's Whole Leaf Organic Green Tea With Jasmine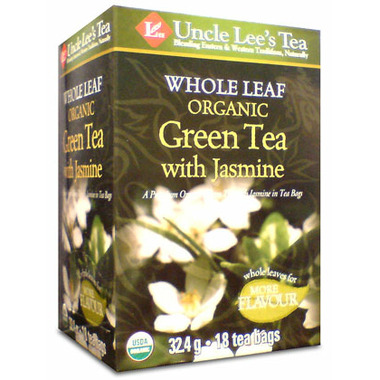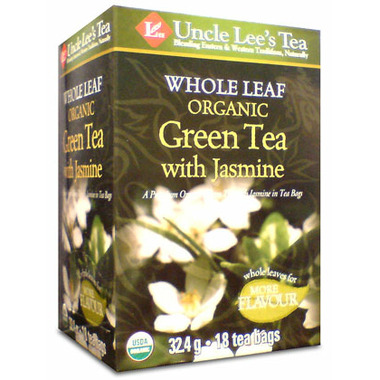 Uncle Lee's Whole Leaf Organic Green Tea With Jasmine
Only Uncle Lee's packs extra-large tea bags with whole leaves. This unique method means a higher-quality tea with more flavor and health benefits for you. Whole-Leaf Tea describes the final product from which tea is extracted from unbroken leaves rather than the powdered version commonly found in tea bags today. Whole leaves release a more potent amount of flavour while also providing the benefits you have come to expect from our line of Premium organic teas.

Uncle Lee's Jasmine flowers are picked in misty twilight when they are the most fragrant, and blended with organic green tea leaves. The delicate, sweet scent of jasmine petals melds with the rich flavour of organic green tea evoking a centuries old tradition.

For thousands of years, meditating monks have enjoyed drinking this golden tea until its popularity spread throughout China. Taste the difference of Uncle Lee's Organic Whole Leaf Teas -- more leaves, more flavours, more benefits.