Unico Julienne Cut Sundried Tomatoes in Oil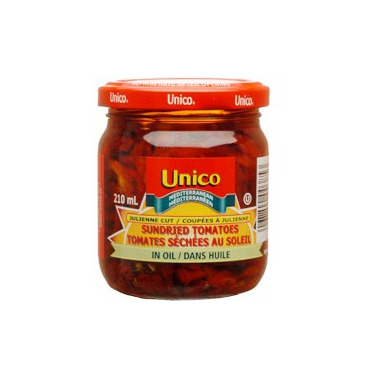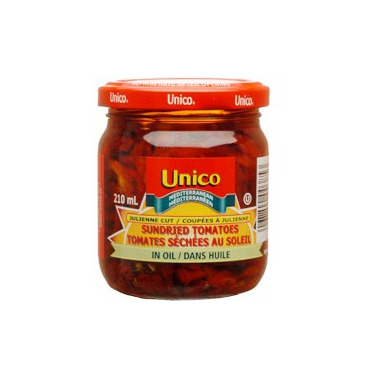 Unico Julienne Cut Sundried Tomatoes in Oil
Mediterranean style sundried tomatoes in extra virgin olive oil.

Unico Julienne Cut Sundried Tomatoes make a perfect addition to pasta sauce, pasta salad, pizza or focaccia.

Tomatoes can be cooked or eaten fresh out of the jar. Be sure to use the tomato-infused olive oil for a great addition to your salad dressing or marinade.

Ingredients: Sundried tomatoes, sunflower oil, extra virgin olive oil, herbs (oregano, mint) Citric Acid, Sodium metabisulphite.