UPPAbaby Mesa Infant Car Seat Jordan
MESA. See how simple.
From the very first day, parents are faced with countless decisions about how to keep baby safe. UPPAbaby designed the MESA with intuitive innovations you can see and features that remove the guesswork. Their SMARTSecure System combines auto-retracting connectors and a visual indicator that turns from red to green, providing an installation that is both simple and accurate. The MESA maximizes ease to minimize error, which allows parents to move forward with confidence and security. Attaches to VISTA and CRUZ strollers
without
adapters!
Carrier Features:
Suitable for infants 4–35 lbs. and up to 32" in height
Included infant insert, wedge and low harness position recommended for preemies and smaller newborns 4–8 lbs.
Carrier weighs under 10 lbs.
Soft, breathable and moisture-wicking fabric
Adjustable headrest with Side Impact Protection
No-rethread harness that adjusts with headrest
Carry handle with stroller release button
Storage pockets for harness buckles
2 crotch buckle positions
Easily removable and washable seat fabric
UPF hideaway canopy
Attaches to VISTA and CRUZ strollers without adapters
Offered in colours to coordinate with your VISTA or CRUZ stroller
Base Features:
SMARTSecure™ system installs in seconds
Red-to-green tightness indicator
Built-in lock-off for secure seatbelt installation
Dual-sided level indicators
Streamlined, low-profile base with finished bottom
4-position adjustable foot for easy leveling
SMART Secure System.
An industry first, MESA is the only infant car seat with a unique system utilizing a tightness indicator and self-retracting LATCH connectors for fast, accurate and easy installation. The indicator window turns from red to green providing parents with visual confirmation and confidence that their car seat is correctly installed every time.
Tightness indicator.
When the tightness indicator turns green, it provides confirmation that the seat is installed correctly whether using LATCH or belt.
Auto-retracting LATCH.
Unlike traditional LATCH connectors, MESA's unique retracting LATCH system tightens effortlessly, minimizing installation error.
Advanced Side Impact Protection.
MESA's integrated headrest design keeps an infant's head stationary during a side impact collision resulting in up to a 4X better HIC (Head Injury Criterion) score than other premium infant car seat brands. MESA's Side Impact Protection is incorporated into the shell construction and adjustable headrest that moves as baby grows. EPP foam constructed wings distribute crash forces, minimizing head trauma and whiplash.
No-rethread harness & adjustable headrest.
MESA's unique no-rethread harness and robust headrest with EPP foam are adjustable from the front, allowing for proper fitting in just seconds.
Buckle storage pockets.
Harness buckles tuck into the seat and out of the way for easy loading and unloading of your child.
Removable and washable fabric.
Spills happen. The seat fabric is designed for quick and easy removal and care… and it's just as easy to put back on.
Updated modern fit.
Plush, breathable and moisture-wicking materials keep baby cool and comfortable.
2017 Model
Dimensions:
Infant car seat: 17"W x 25.8"L x 23"H
Car seat on base: 17"W x 28"L x 25"H
Base: 14.5"W x 21.3"L x 10.3"H (lowest level),
13"H (highest level)
Weight:
Carrier: 9.9 lbs
Base: 9 lbs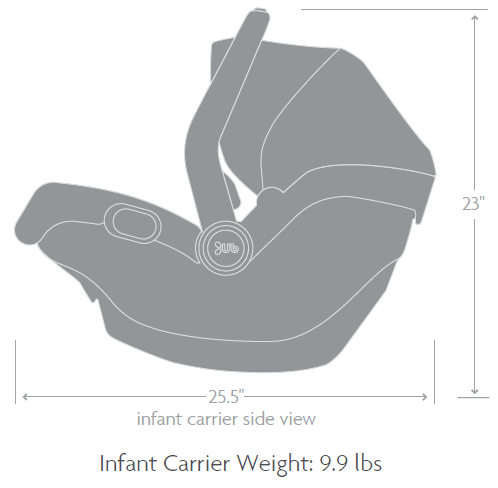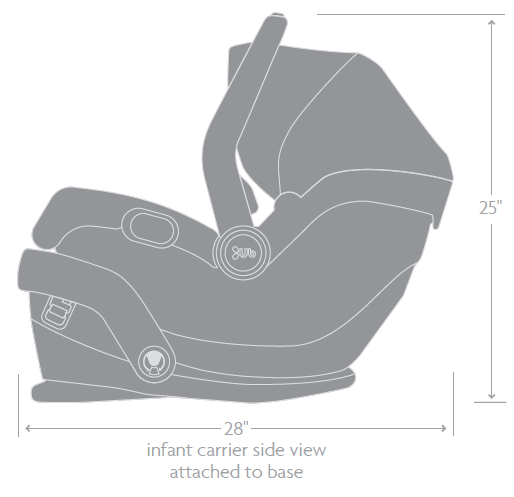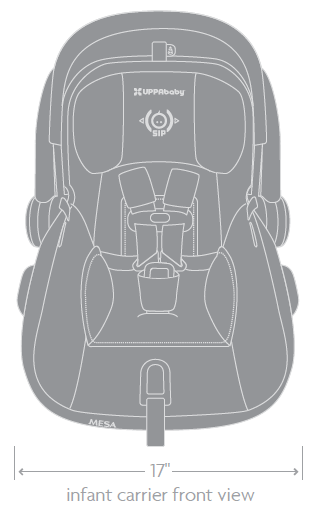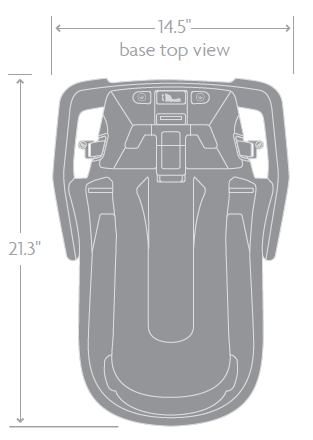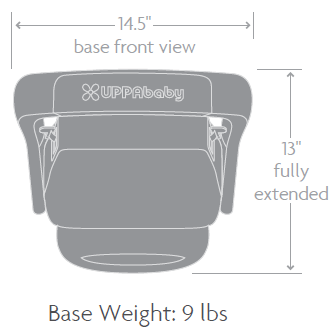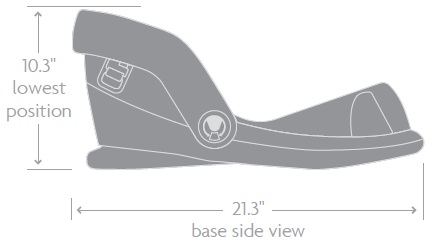 Play UPPAbaby MESA Instructional Video: Carrier Installation with Belt video on Youtube.
Play UPPAbaby MESA Instructional Video: Base Installation with LATCH video on Youtube.