Upton's Naturals Meat Alternatives Thai Curry Jackfruit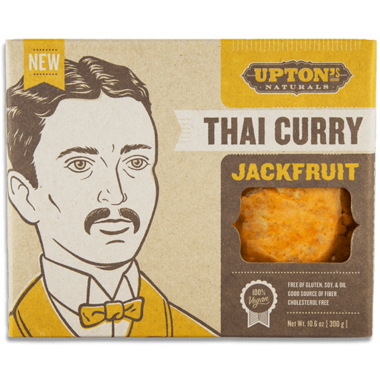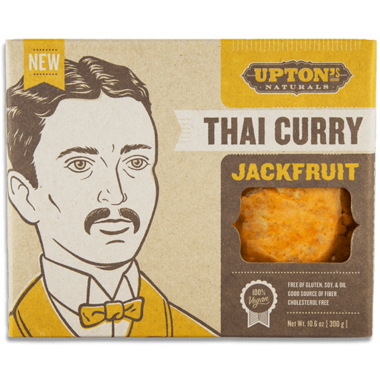 Upton's Naturals Meat Alternatives Thai Curry Jackfruit
Native to Southeast Asia, Jackfruit is the largest tree-borne fruit in the world and is capable of reaching up to 100 pounds! With a spiky exterior and fibrous interior, the fruit's varying stages of maturity yield both different textures and flavours.

This complex yellow curry is a tribute to Thailand, the place where all of Upton's Jackfruit is grown. Enjoy their Thai Curry Jackfruit traditionally over rice or mix it up in a salad, sandwich, or wrap.

May be stored with or without refrigeration. Refrigeration required after opening. Enjoy within 5 days of opening. For best results, mix product first.

Pan Fry: Remove product from pouch, place in pan over medium heat with a small amount of oil (optional) and cook for 8-10 minutes or until thoroughly heated, stirring occasionally. For finer shreds, break up in pan.

Ingredients: Jackfruit, coconut milk, water, lemongrass, garlic, red chili, shallot, salt, galangal, coriander, kaffir lime peel, pepper, cumin, sugar, vinegar.

Produced on dedicated allergen-free equipment in a facility that also processes peanuts and sesame.