Vaseline Baby Petroleum Jelly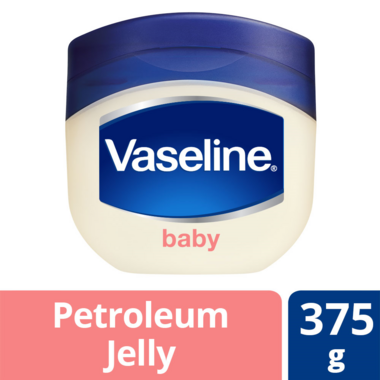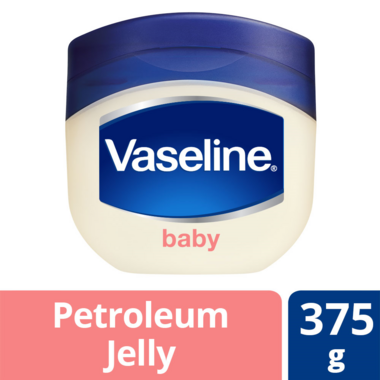 Vaseline Baby Petroleum Jelly
Vaseline® believes that truly healthy-looking skin starts with deep healing moisture. It's not something you get by masking problems or through quick fixes. Vaseline knows this because they are one of the original skin experts. Founded in 1870 by Robert Chesebrough, Vaseline® has been safely helping dry skin heal for over 140 years in North America.
Vaseline® Jelly Baby is a gentle jelly that keeps babies' skin soft and smooth. Babies have sensitive skin that should be cared for with specially formulated products - so it is essential to choose products that are effective and kind to your baby's skin, like Vaseline® Petroleum Jelly for baby. Vaseline® Jelly Baby helps heal dry skin by locking in moisture and soothe the skin as quickly as possible. Vaseline® for baby also creates a protective barrier to prevent friction between diapers and your baby's skin. It also comes in a recyclable, flip cap jar, making it convenient and simple to use. A moisturizer for sensitive skin should be gentle on the skin, safe and effective at moisturizing your skin. Vaseline® Petroleum Jelly combines all of these properties in one convenient packaging. Regular use of this hypoallergenic moisturizer will help you gently care for your baby's skin and maintain smooth, deeply moisturized skin.

Features:
Vaseline Baby Petroleum Jelly is ideal for all of your baby's skin needs
Use it to heal dry skin, protect minor cuts, and reduce diaper rash
It is made from 100 percent pure triple purified petroleum jelly, and contains no irritants and is hypoallergenic
The jelly is also noncomedogenic, so it will not block pores
Ingredients
: Petrolatum, Parfum.