Vermont Village Functional Vinegar Daily Detox Activated Charcoal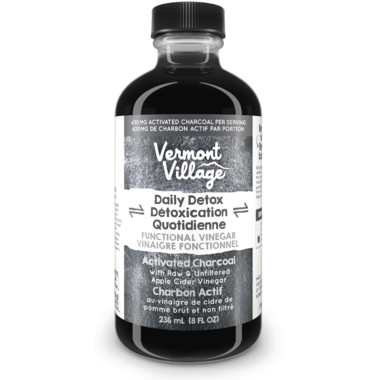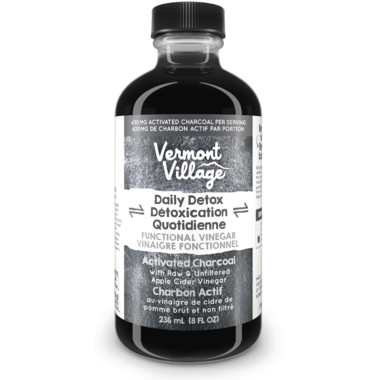 Vermont Village Functional Vinegar Daily Detox Activated Charcoal
DAILY DETOX
Contains 430mg of activated charcoal per serving.
Think of Daily Detox Functional Vinegar as your daily tune-up in a shot. Vermont Village crafted it with raw and organic apple cider vinegar and whole foods known for their cleansing effect, plus activated charcoal made from organic coconuts. The charcoal binds to toxins in your gut and helps carry them out of your system. Peace out, toxin-bros!
Features:

Natural
Gluten-Free
Paleo
Kosher
Ingredients:
Raw & Unfiltered Apple Cider Vinegar, Organic Lemon Juice, Organic Honey, Activated Charcoal, Organic Cayenne Pepper.