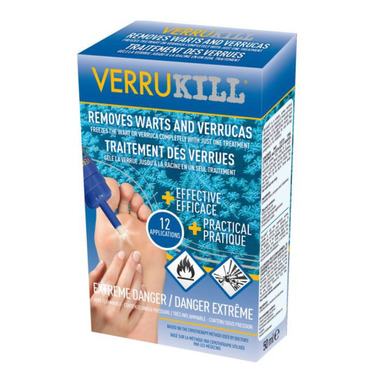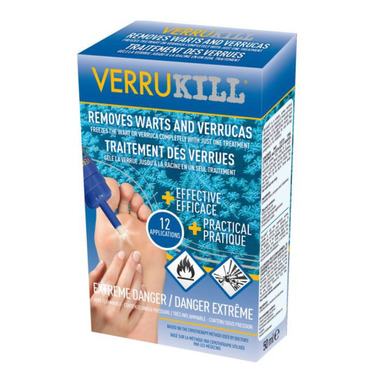 Verrukill is a wart removal treatment that acts immediately to freeze the wart to the root for a few seconds. After Treatment, a small invisible blister will form at the root of the wart, helping it to come loose. In most cases, 10 days after the treatment, the wart will fall off and disappear, thereby aiding the growth of healthy skin.
Features & Benefits:
Freezes the wart and destroys HPV with a single application
Practical and Effective with QAS (Quick Activation System)
Ready in one second
Unique Activator Cap enabling visualization of the condensation of the tip, protecting the device hygenically
Acid-free
Does not leave scars
Indicated for adults and children aged 4 and up
Verrukill has a unique Activator Cap with ON/OFF safety device, enabling activation only in the ON position, to guarantee the safety of users.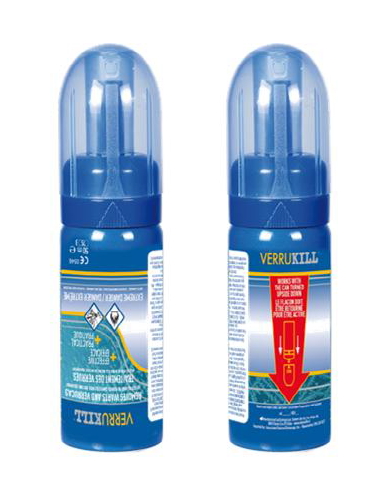 Ingredients:
Dimethyl ether, propane and isobutane.
In most cases, a single treatment is usually enough to resolve the problem. If resistant, repeat treatment 2 weeks later. Do not use if pregnant or diabetic.