Waterbridge Belgian Milk Chocolate Bar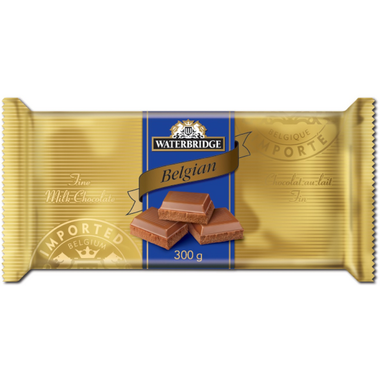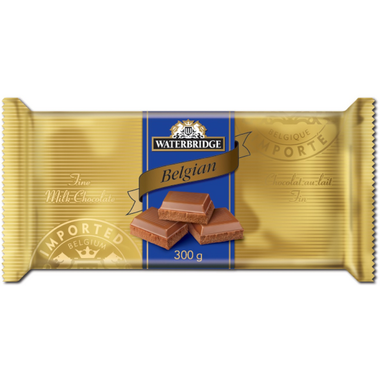 Waterbridge Belgian Milk Chocolate Bar
Offered in a perfectly-sized 300 gram package, the Waterbridge Belgian Milk Chocolate Bar is well-suited to every need from snacking to baking. Their milk chocolate is made in Belgium and then carefully brought to Canada so you can enjoy it at home.
Authentic, rich and creamy, all Belgian milk chocolate from Waterbridge carries with it the promise of deliciousness, elegance and sophistication. If you're looking for a snack to satisfy your chocolate craving, you can't do better than a Waterbridge Belgian milk chocolate bar. Remember that when melted, it makes a delightful fondue for dipping English biscuits, fresh fruits, dried fruits and pretzels!
Ingredients: Sugar, Cocoa Butter, Cocoa Mass, Whole Milk Powder, Soya Lecithin, Natural Vanilla Flavour.
CONTAINS: Milk and Soya.
MAY CONTAIN: Wheat, Eggs and Tree Nuts