Waterbridge Travel Tin Wildberry Candy
Raspberry, Bilberry, Blackberry
175 g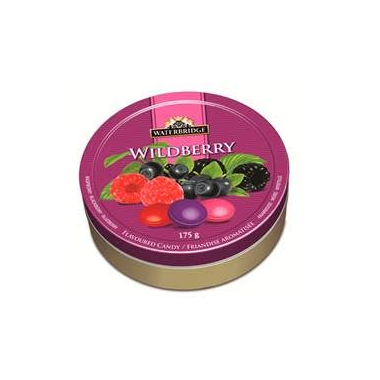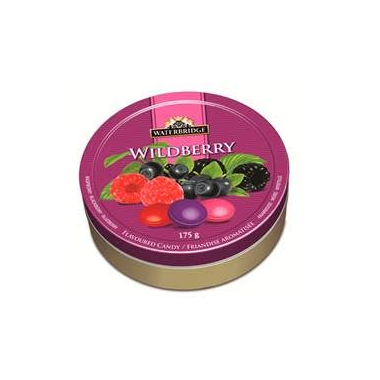 Waterbridge Travel Tin Wildberry Candy
Raspberry, Bilberry, Blackberry
175 g
What could be more convenient than a tin of sweet treasures that you can pop right into your backpack, office desk drawer or purse? This Waterbridge Travel Tin features classic boiled candies in an incredible Wild Berry flavour. The technology used to create these confectionaries is proprietary, and you'll notice right away why: the dusting stays ON the candies, not the bottom of the tin! Made with fruit juice concentrate and sealed to protect their freshness and taste, the raspberry, bilberry and blackberry flavours will transport you to snacking paradise.

TKS:
a few months ago
I bought these (as well as the summer fruit travel tin) as add on items. I was more happy with this tin, as the flavours are more potent and stronger tasting. These candies are hard, but great to keep at the desk for when you want something sweet.

These candies are not overly sweet, they are powdered lightly so they dont stick together, and have a light fruity flavour, they are very nice. I wish there were more variety, as the tin I bought had way more blackberry candies than the other too flavours. I would purchase this tin again.
Page
1