Webber Naturals Acidophilus With Bifidus & FOS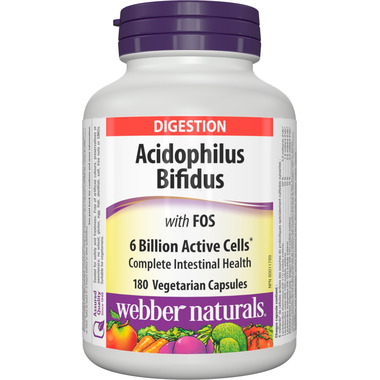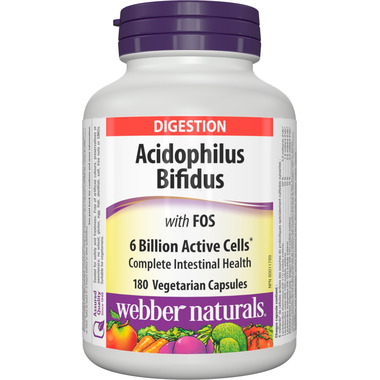 Webber Naturals Acidophilus With Bifidus & FOS

This probiotic supplement is a combination of friendly lactic acid bacteria that colonize the intestinal tract for better digestive health. Acidophilus produces lactic acid that keeps a proper pH balance in the small intestine, slowing the growth of yeast. Bifidus helps maintain health of the large intestine in both children and adults, promoting regular bowel movements, protecting from yeast and bacteria such as E.coli, Clostridium and Shigella infections.
This product does not contain added dairy, but may contain traces of lactose from the manufacturing process.
Medicinal Ingredients: Bifidobacterium longum, Lactobacillus rhamnosus, Lactobacillus casei and Lactobacillus acidophilus

Non-Medicinal Ingredients: Ascorbic acid, calcium gluconate, FOS (fructooligosaccharides), malto-dextrin, pectin, vegetable grade magnesium seatrate (lubricant).

Allergens: Corn, MSC, soy, starch, yeast, trace lactose possible.
Please be advised that Well.ca follows manufacturer guidelines for storing & shipping probiotics.