Webber Naturals Calcium Magnesium With Vitamin D3

Essential minerals for maintaining normal health and for developing strong bones and teeth. Calcium supplementation should always be matched by magnesium to optimize calcium utilization and for magnesium's own important health contributions. Vitamin D is important to facilitate calcium absorption from the intestinal tract.
Medicinal Ingredients: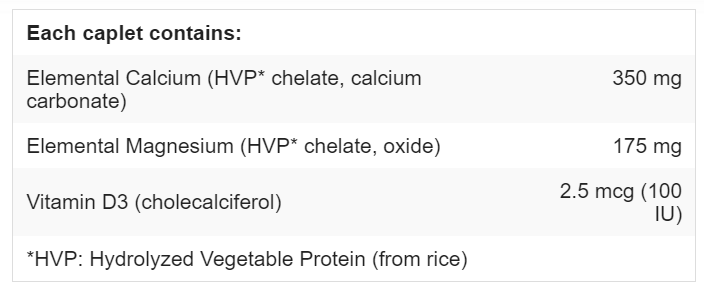 Non-Medicinal Ingredients: Microcrystalline cellulose, glutamic acid, coating (carbohydrate gum, glycerin), vegetable grade magnesium stearate (lubricant), croscarmellose sodium.

Dosage: 350 mg / 175 mg / 100 iu