Webber Naturals Glucosamine Sulfate Bonus Size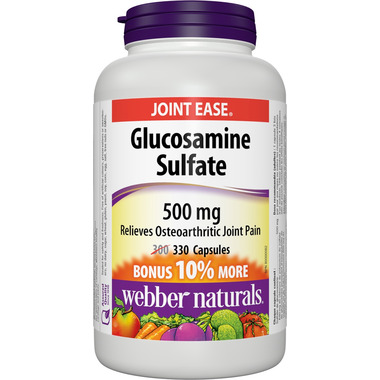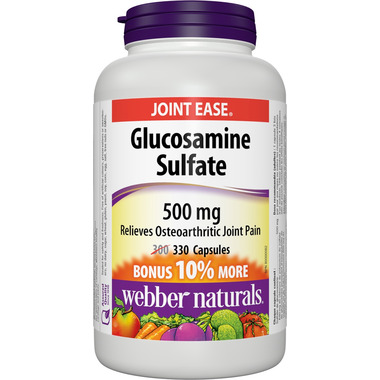 Webber Naturals Glucosamine Sulfate Bonus Size
Since the 1980s, a number of double-blind studies have demonstrated that glucosamine protects against cartilage deterioration, reduces pain, and improves mobility for many with osteoarthritis. Webber Naturals Glucosamine Sulfate provides a building block for healthy cartilage and connective tissue.
Benefits:
Treats the underlying cause of joint deterioration, pain, and inflammation
Relieves joint pain associated with osteoarthritis
Maintains healthy cartilage and joints

Medicinal ingredients
Each capsule contains:
Glucosamine Sulfate 500 mg
680 mg of glucosamine sulfate potassium chloride from shrimp/crab exoskeleton providing 500 mg of glucosamine sulfate.