Webber Naturals Magnesium Bisglycinate 200mg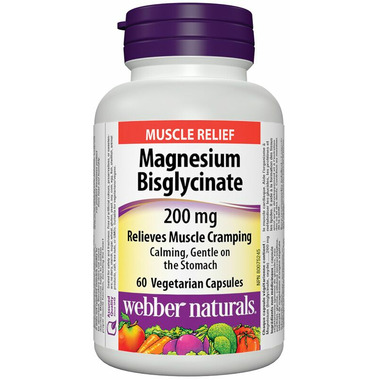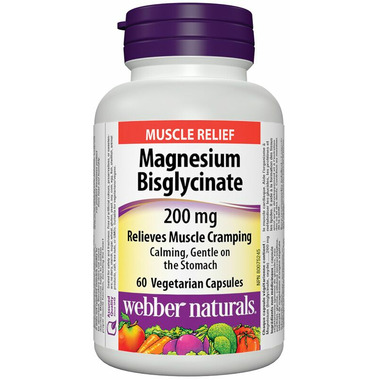 Webber Naturals Magnesium Bisglycinate 200mg
Magnesium Bisglycinate from Webber Naturals is a more absorbable form of magnesium that is calming and gentle on the digestive system. As it does not require stomach acidity to be absorbed, it does not cause diarrhea or stomach upset. Magnesium helps maintain proper muscle function and supports healthy bones and teeth, tissue formation, and the metabolism of carbohydrates, proteins, and fats.
Easier to absorb bisglycinate form of magnesium
Gentle on the stomach; does not cause stomach upset or diarrhea
Supports proper muscle function, including the heart muscle
Helps in the development of bones and teeth
Easy-to-swallow vegetarian capsules
Directions:
Recommended dosage (adults): 1 capsule daily or as directed by a physician.
Ingredients:
Each vegetarian capsule contains:
Magnesium (bisglycinate, oxide) 200 mg
Free of artificial colours, preservatives, or sweeteners;
no dairy, starch, sugar, wheat, gluten, yeast, soy, corn, egg, fish, shellfish, animal
products, salt, tree nuts, or GMOs. Suitable for vegetarians/vegans. Canadian Brand

Caution:

Keep out of reach of children.