Webber Naturals Organic Ginger Clinical Strength 500 mg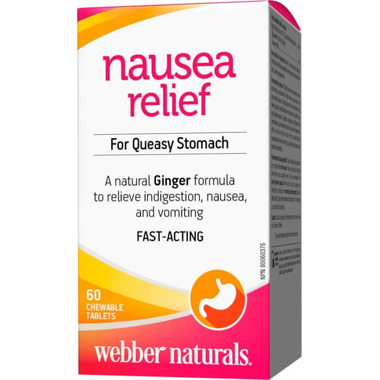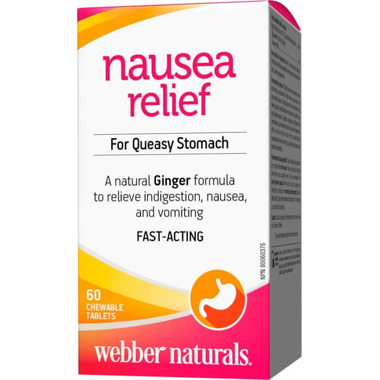 Webber Naturals Organic Ginger Clinical Strength 500 mg
Ginger is a popular herbal remedy with a range of traditional uses. It is primarily known for its positive effects on the digestive system, helping to relieve digestive disturbances including lack of appetite, nausea, digestive spasms, indigestion, dyspepsia, and flatulent colic. Organic Ginger Clinical Strength from Webber Naturals offers a highly concentrated ginger extract to support digestive health.
Features:
Each chewable tablet contains a 20 mg extract equivalent to 500 mg of organically grown ginger
Standardized to 5% gingerols, the bioactive anti-nausea ingredient of ginger
Has carminative, expectorant, and antitussive actions; helps relieve coughs and cold symptoms
Naturally sweetened with xylitol and stevia
Offers a two-tablet per dose ginger supplement which is convenient for travel
Recommended Dosage:
Adults chew 2 tablets daily or as directed by a physician. For anti-nausea: Chew a single dose 30 minutes before travel and, optionally, every 4 hours as necessary. For post-operative nausea: Chew 1 dose 1 hour prior to surgery or as directed by a physician. For menstrual pain/ cramping: Chew 3 tablets daily, 2 days before menses and during days 1 to 3 of menses, or as directed by a physician.
Ingredients:
Organic Ginger Extract 25:1 (Zingiber officinale) (rhizome) 20 mg
Caution:
Consult a physician if symptoms persist or worsen. Keep out of reach of children.
Sealed for safety and freshness. Free of artificial colours, preservatives, or sweeteners; no dairy, starch, sugar, wheat, gluten, yeast, soy, corn, egg, fish, shellfish, animal products, salt, tree nuts, or GMOs. Suitable for vegetarians/vegans. Canadian brand.