Wedderspoon Organic Manuka Honey Drops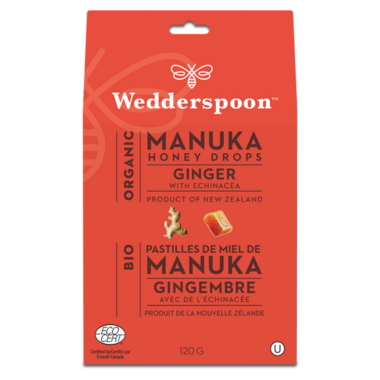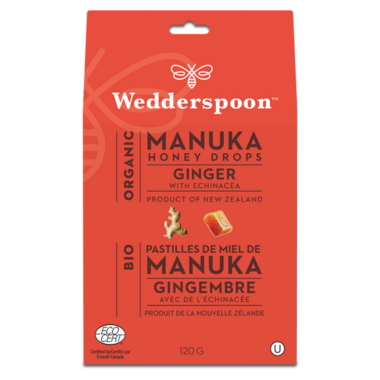 Wedderspoon Organic Manuka Honey Drops
Combined with echinacea and ginger, Wedderspoon's organic Manuka honey, their drops are your best ally during those long winter months.Zesty and soothing, these lozenges are both tasty and effective.
Certified Organic
Ideal for Cold, Flu & Allergy Season
No Artificial Flavours or Colours
No Artificial Sweeteners
Gluten and Nut Free
Use Year-Round for Occasional Dry Throat or Mouth
Directions:

2 drops per serving
Ingredients:
Organic cane sugar, organic manuka honey, organic brown rice syrup, ground ginger, echinacea.

Natural, Organic, Gluten Free, Dairy Free, Peanut Free Facility, Tree Nut Free facility, Peanut Free Product and Tree Nut Free Product.