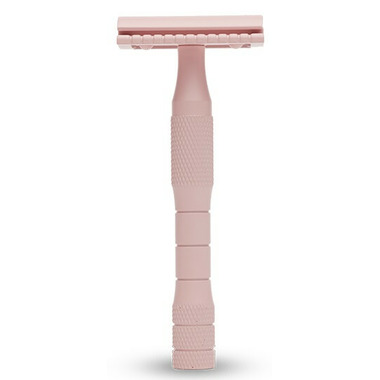 Description
The well kept solid brass safety razor comes with one blade. There are three main reasons to make the switch to a safety razor:

Superior shave with reduced irritation ֖

Sustainable, plastic free alternative

More cost effective in the long run

And if you weren֒t convinced yet, these razors can be used with a shave oil, allowing you to shave and moisturize simultaneously.
Directions: While shaving, don't apply pressure and let the weight of the razor guide you for a close, smooth shave.

For more how tos and tips, visit Well Kept's blog on How to shave with a safety razor

Caution: This product is intended for shaving only. well kept does not take any responsibility for injury or harm caused by use (or misuse) of this product. Keep out of childrens reach.
Highlights