Well Told Health Anti-Inflammatory Booster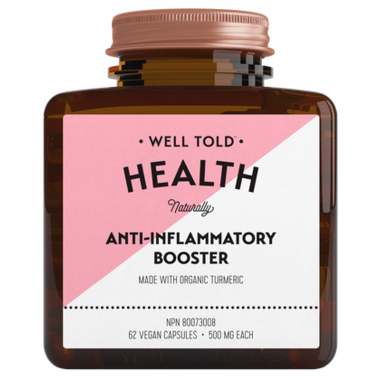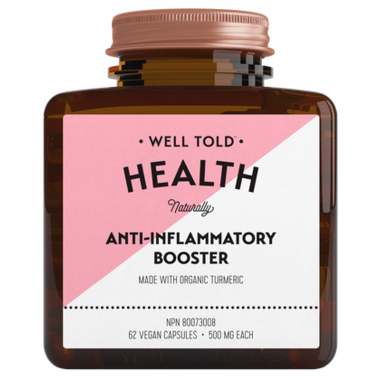 Well Told Health Anti-Inflammatory Booster
Relieves inflammation and pain. A single ingredient anti-inflammatory so powerful in its purest form that it doesn't need anything else.
Recommended:
If you have joint pain, regular use can help reduce it
If you have minor wounds such as cuts, burns, and minor
skin irritations, it can help the healing process
Dosage:
take a capsule twice daily.
Ingredients:
Organic Turmeric
Cautions:
Consult a health care practitioner prior to use if you are pregnant, have gallstones or a bile duct obstruction, have stomach ulcers or excess stomach acid or if symptoms persist or worsen.
Natural, Certified Organic, NO Synthetics, NO Fillers, NO Isolates, NO Dairy, NO Soy, Gluten Free, Vegan, Non-GMO Project Verified.