Welo Probiotics Bar Matcha Almond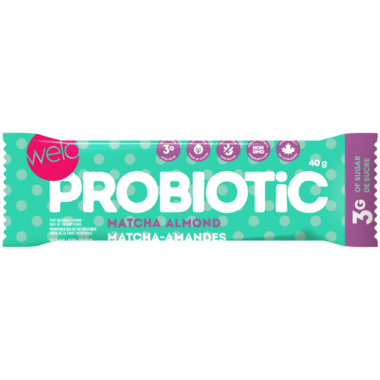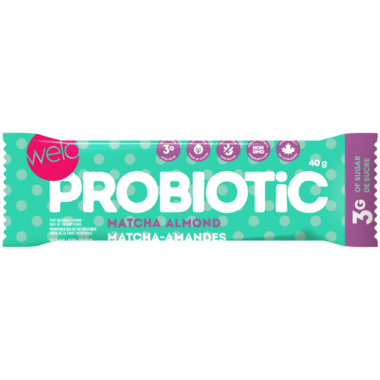 Welo Probiotics Bar Matcha Almond
WELO Probiotic Bars contain 3 billion vegan probiotic cultures that survive 10x more effectively than yogurt cultures. Why probiotics? 70% of the immune system is located in the gut. Your digestive health effects every physiological sustem in the body. And that's why WELO Probiotic Bars got what you need!
Features:
3 billion vegan probiotics
3g of sugar
Plant based
Gluten/corn/soy free
Non-GMO
Kosher
Proceeds from every bar go to food distribution projects in Kikima, Kenya
Ingredients: gluten free oats, brown rice syrup, brown rice crisps, natural cashew butter, vegetable glycerin, almonds, chicory root fibre, natural flavour, matcha green tea powder, sea salt, bacillus coagulans GBI-30 6086 (probiotic).
Contains peanuts processed in a facility that also processes milk and tree nuts.